Have you been embracing the world of solar lighting? It sure has come a long way with everything from solar string lights to hanging outdoor porch lighting. I keep leaning toward solar because a) there's no wiring required. That keeps it simple. B) There's no flame from a candle or oil lamp. That keeps it safe. C) It doesn't rack up your electric bill. Say no more, right?
Did I mention my favorite reason of all? E.A.S.Y!
Of course, we do need to count on our buddy, Mr Sun. But he hangs around most days anyway. So I'm guessing he won't mind.
Here is a pretty basic project using thrifted lanterns upcycled into solar lamps.
With a few small adjustments, these lanterns now light up my patio with a subtle glow.
DIY upcycled lantern solar lights
I started with several thrifted lanterns. Two were intended to hold candles, and one was a broken wall lantern (not shown in this photo).
Ken helped by removing the wiring on the wall lantern, and then cutting wood pieces to fit into the bottom of each lantern with a scroll saw. Although he said a jigsaw could be used as well.
He also used a large drill bit to drill a hole for the solar light tab.
The inside, top portion of the covered lanterns were painted with reflective chrome paint.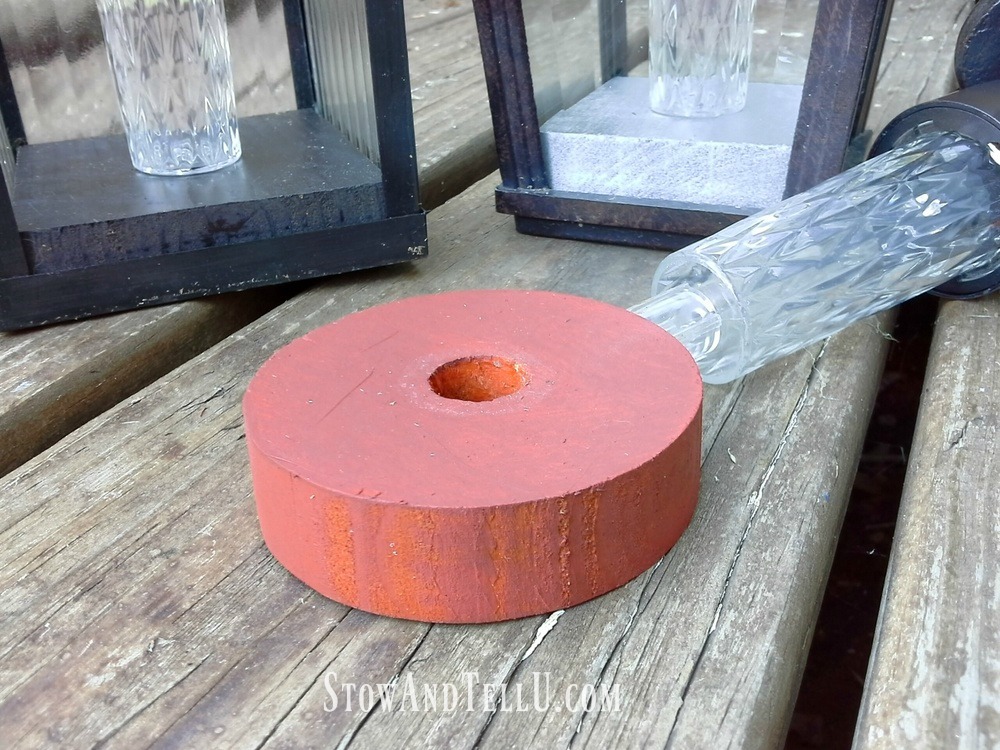 I painted the bottom wood pieces. One of them with the reflective chrome paint, as well.
And the wire, open top lantern was painted to compliment the color scheme of the painted vintage metal chair.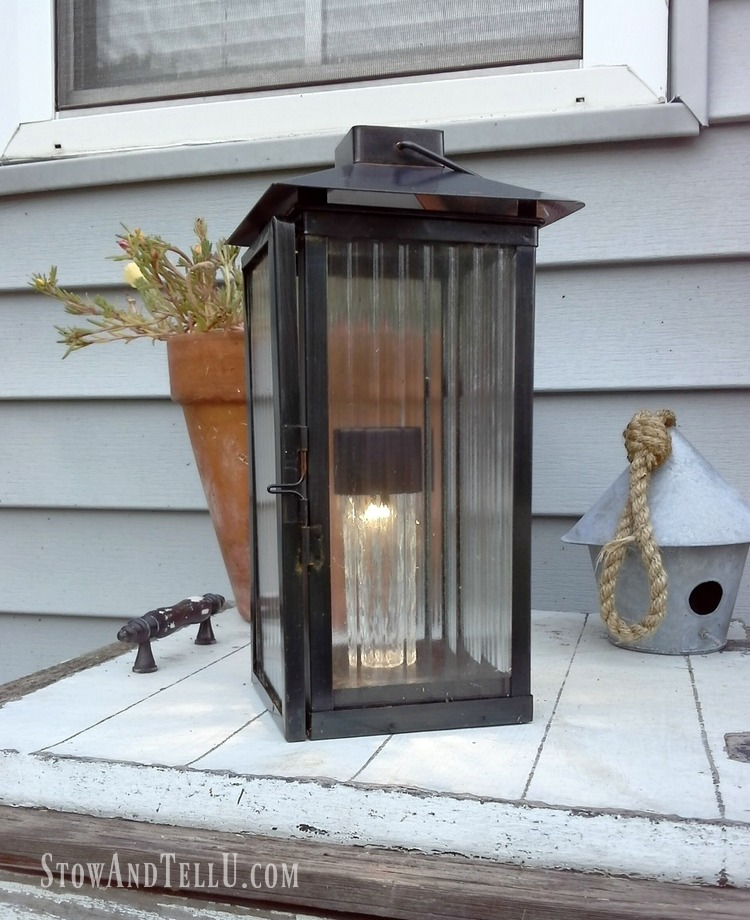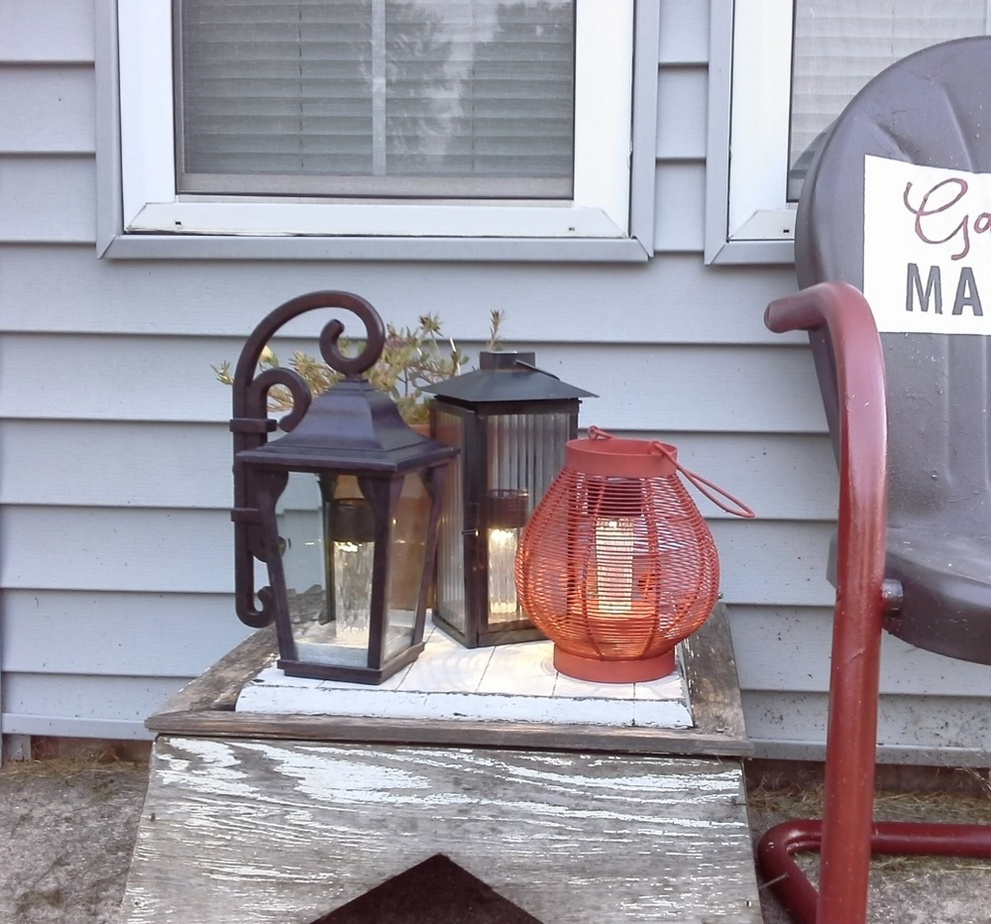 Full disclosure, the solar lights on the lanterns with the top cover do not stay lit as long as the one with the open cover. I have considered using a shorter, squatter solar light. This would enable it to get more daylight. I haven't tried that as of yet, but I do think it would stay lighted longer.
Everybody is turning something into a solar light these days.
What do you have hanging around your house that you can turn solar?