Blogiversary alert!! A couple of my blogging friends are celebrating one full year as bloggers in blogland, and you guessed it, were having a giveaway to help them celebrate!
Shanna at Restoration Redoux is one of the two. She is amazingly talented at painting up old furniture and vintage pieces. She is a self admitted chandelier junkie and pretty darn crafty, too.
Jen at Girl in the Garage is the other blogging celebrant. She is on fire and blogging out awesome and creative new diy projects all the time. I simply love her blog name, because I think it says it all. What better place for a girl to diy than in her garage!!
Congratulations to both Shanna and Jen!!
On to the giveaway, and the details are:
1st prize ———— $ 225.00 Target gift card
2nd prize ———– $100.00 Plum box full of Pick Your Plum goodies
It's been one year since Girl in the Garage and Restoration Redoux started blogging and we're celebrating by offering a big giveaway!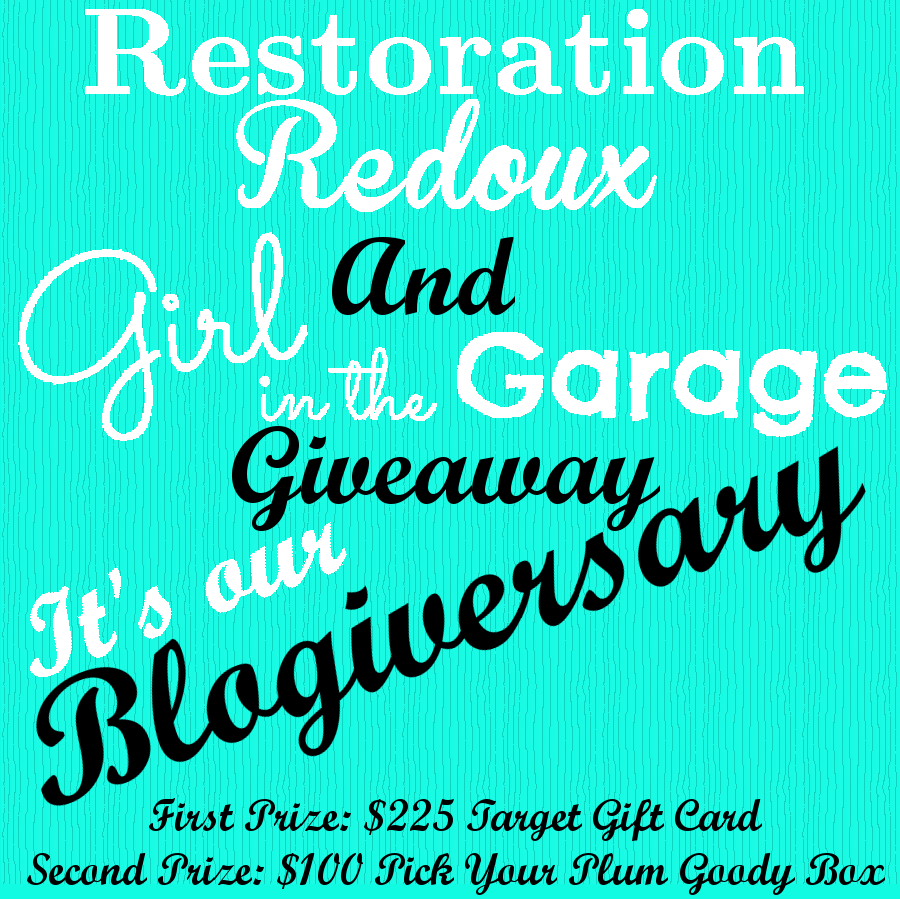 There will be TWO winners:
1st prize- $225 gift card to Target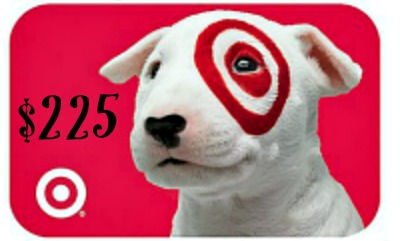 2nd prize- $100 Plum Box filled with all kinds of goodies from Pick Your Plum!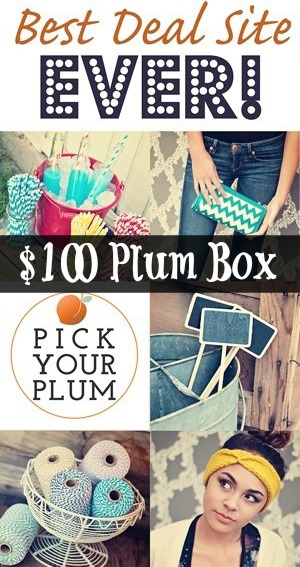 Just follow the directions in the Rafflecopter below!
(Sorry, U.S. only)