Last year my workmate, Rachel, gave me a jar of Reese's Peanut Butter Chocolate Spread for my birthday. Several plastic spoons later it was all gone.
I didn't eat it all in one day, but what a perfect gift it was for a nut butter fan such as myself.
Can I get one of these for my birthday every year? That's a long time in between, let's add Mother's Day, Sweetest Day, Valentine's Day…!
Do you know someone who likes to certain foods straight from the jar with a spoon? Until I read this Huffington Post article, I didn't realize that there was a whole list of comfort foods that people eat with a spoon right out of the jar.
Maybe you partake in this ritual or maybe you have a Valentine who does, so here's a Valentine jar gift idea that might be sweeter than a box of chocolates to that special someone.
Nut butter Valentine jar gift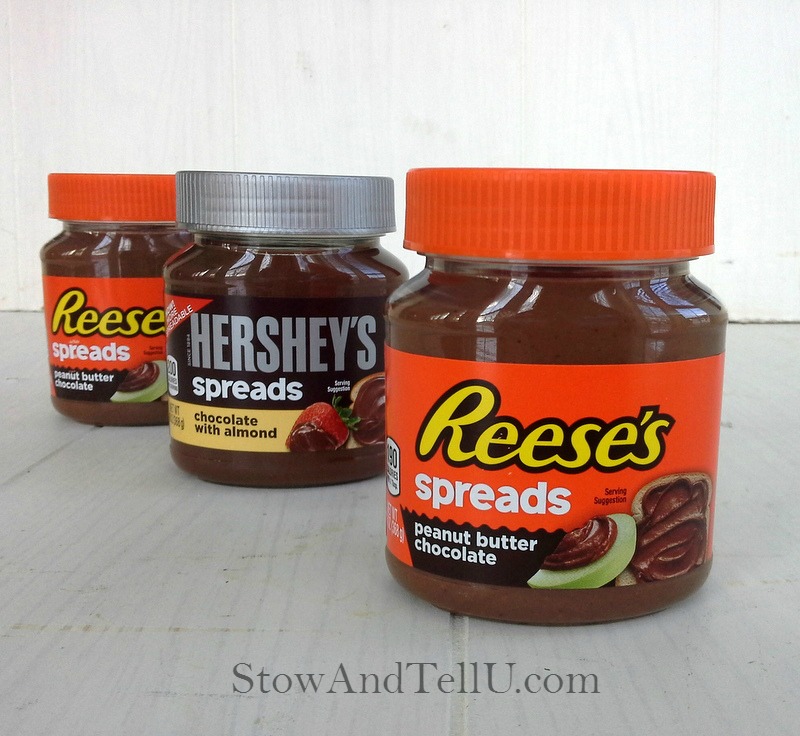 Supplies
Brown paper bag
Foil cupcake liner
Sparkly heart label, any kind will do
Red plastic spoon
Jar of nut butter (I used Reese's Peanut Butter Chocolate and Hershey's Almond Chocolate)
Paint pen
Pencil and ruler
Scissors
Hot glue gun
Spoon to My Jar Valentine printable (find printable at the bottom of this post)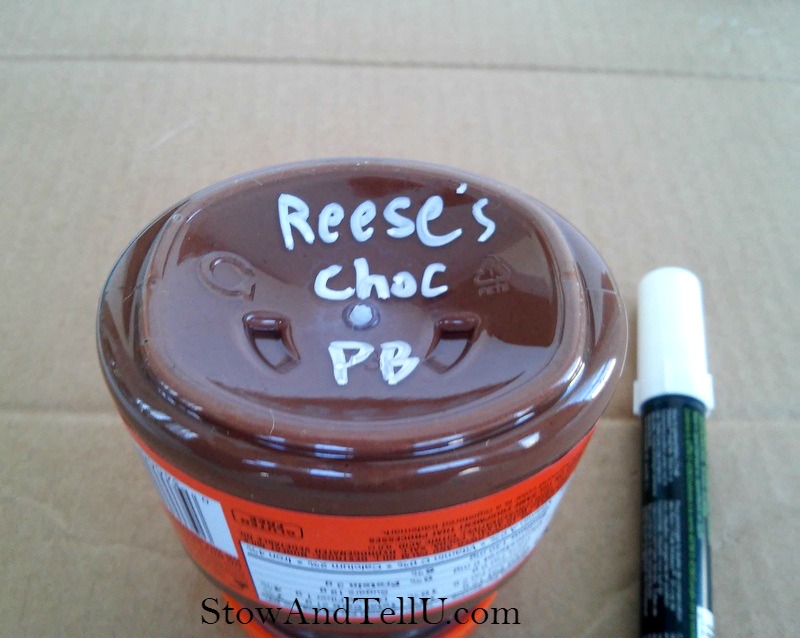 Step 1) Write the name of the nut butter on the bottom of the jar with a paint pen.
Step 2) Measure and cut a strip of the paper bag at about 2-1/2″ (or just slightly larger than jar label size).
Step 3) Wrap the paper back strip around the nut butter jar, covering the label and glue in the back.
Step 4) Invert a foil cupcake liner and glue to the top of the jar lid.
Make sure to fit the liner to the lid gently first, to get it even before gluing.
Don't forget to add a sparkly heart!
Step 5) Print and cut out the Spoon to My Jar label, and glue to the front of the jar.
—> Find printable at bottom of this post.
Step 6) Glue the bottom part of a spoon to the side of the jar. Make sure to use hot glue for this step.
Akin to eating chocolate chip cookie dough, this indulgence might have it's arguments.
I'll just say, argue away and hand me that spoon! 😉
~ Amy
Get Printable BELOW by clicking on either photo.
Make sure to change your printer setting to: LANDSCAPE
It will print out as 9 labels on 1 page landscaped.
2 styles to choose from Pink or Red: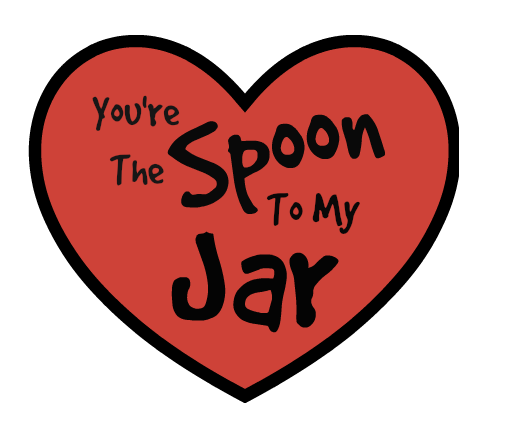 Linking up at: