Lanterns of any kind seem to be a big trend this season. I had two black metal tea light houses in my thrifted miniature house collection. One was upcycled as a bird house planter, which turned out to be a nice gift for Mother's Day. I decided to try my hand at turning this one into a mock punch tin lantern.
Now, when I say punched tin, what I really mean is drilled steel! There would be no punching of any kind through this sturdy black metal.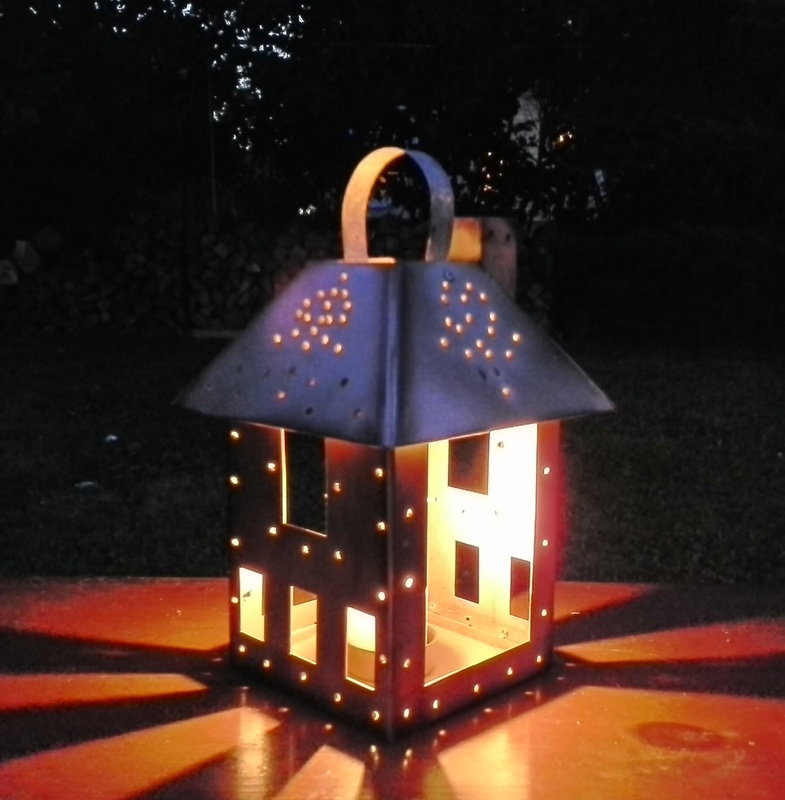 Mock punch tin lantern from a miniature metal tealight house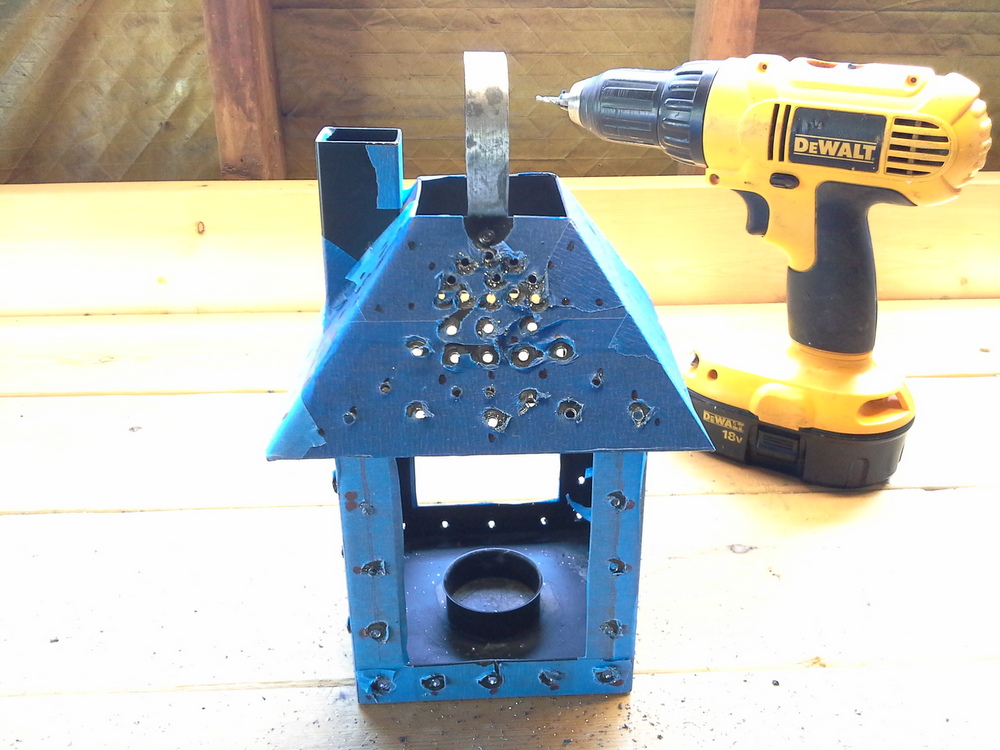 Here are the steps I followed:
I cleaned the metal thoroughly and I covered the whole piece in painters tape.
I referred to Google Images for some punch tin pattern inspiration and printed out examples a a guide.
I hand drew my own design, but I could have printed out a simple pattern and taped that onto the lantern sides.
Using the recommended safety gear for drilling steal, and I started drilling the holes. Of course I also used a carbide drill bit, that cuts through steel.
I gave it all a light sanding, then a coat of rust colored primer, and then several coats of Looking Glass Spray Paint.
I gave that all another light sanding to create a weathered look. Finally I sprayed the whole piece with a clear coat sealer.
The drilling part took me about 2 hours, which is not half bad.
In a perfect world, all the holes would line up. But since this the first time I ever drilled a hole through steel, let alone A LOT of holes through steel, I'll take it.
Ken did help me out by making a metal strap hanger, and he attached it with rivets.
If the punch tin experts show up, I might be in trouble!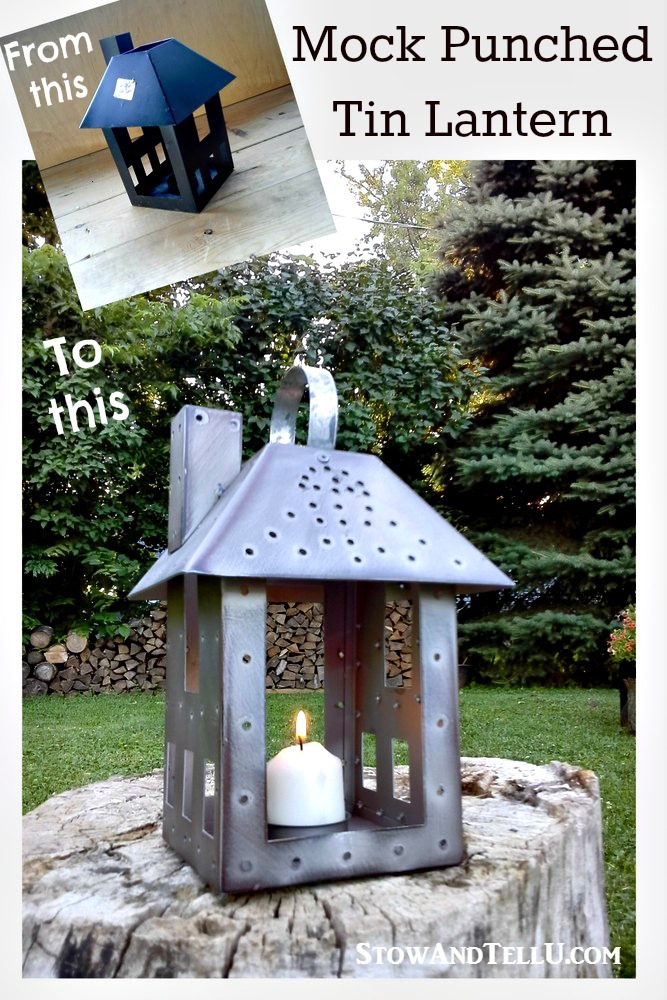 Otherwise I've turned a boring black tealight miniature house into a hanging mock punch tin lantern, for about $6.00.
Here are seven more faux punched tin lamp ideas:
Seven ways to make a faux punch tin lantern.
Thanks for stopping by ~ Amy