While my son is working in Dubai, he's had to opportunity to site see and travel. Over the New Year's holiday, he sent me "postcards from India". We Skype almost every weekend, and the following are his "postcards to me" (via Skype and texted photos) from his day trip to the Arabian Desert.
Postcards from the Arabian Desert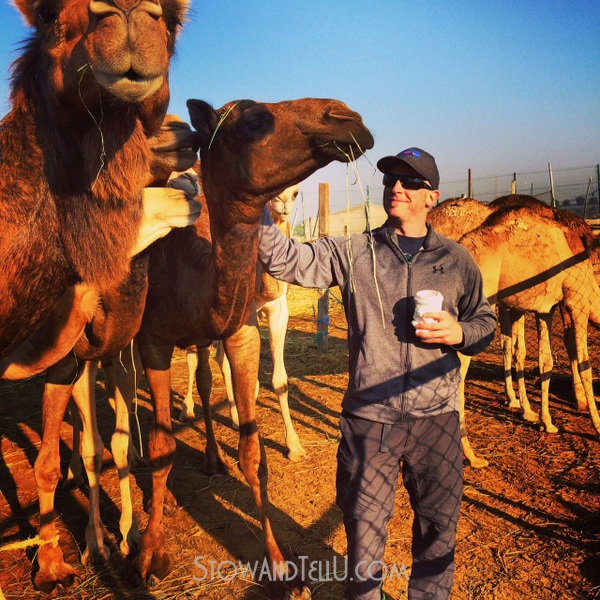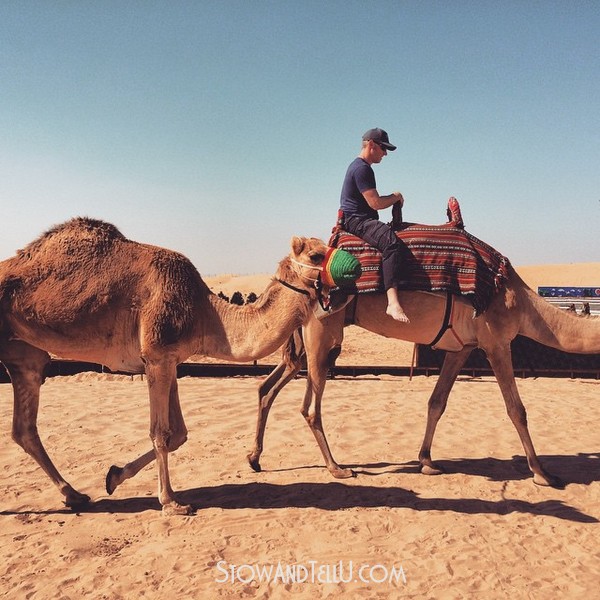 Dear Mom,
I rode on the back of a camel for the first time (and possibly the only). It was a pretty smooth ride once the camel got going, but it felt a bit like riding a roller coaster when the camel stood up and got back down in a full squat position for the mount and dismount. Pretty gentle creatures, all in all. Although you could spot the "camels with an attitude" because those were the ones wearing the colorful woven muzzles!!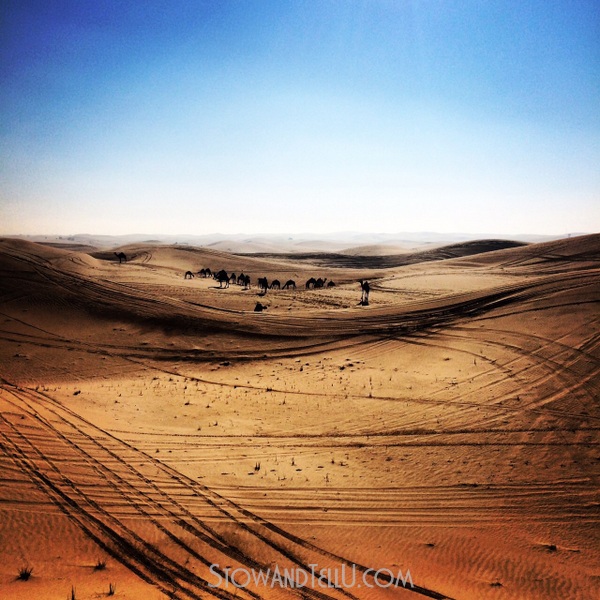 Dear Mom,
Went dune bashing on the Arabian Desert this weekend. Our vehicle got stuck in the sand while going over one of the dunes. Between the tour guide, myself and a Bedouin (desert nomad) who was kind enough to wander away from his camel herd to help us, it took the three of us about an hour and a half to dig our vehicle out. Triple AAA doesn't make it out to these parts!
Dear Mom,
Unlike any of the deserts I've been through in the US, this part of the Arabian Desert is virtually nothing but sand as far as the eye can see. There are paved roads going from one city to the next, but once off the beaten path in certain areas there's barely a landmark of any kind in sight. We did come upon the final resting place of one unfortunate camel. His demise is still a mystery, but his remains a small waypost for travelers across the beautiful but barren sea of sand.