I helped a friend move this passed weekend. Needless to say, there has been a lot of moving in my world lately. Some people are quite prepared when moving and have all their stuff packed days or weeks in advance. Our plan was a bit more last minute, but there were three items that I found to be very useful in our somewhat less than organized moving experience.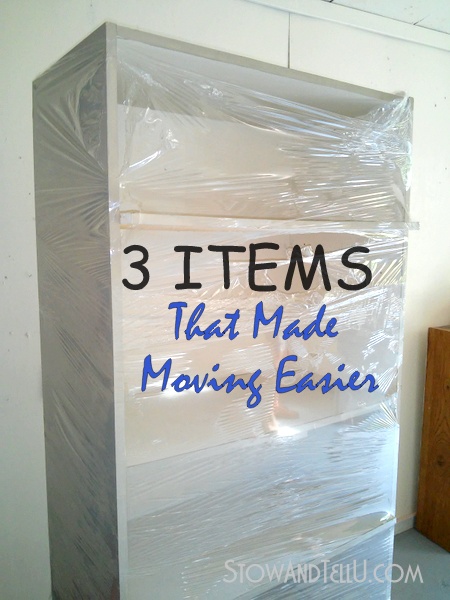 All three of these tips can be used for anyone who haul's furniture, or sells at craft shows, flea markets or antique booths.
Tip#1 – Shoe boxes
Needing plenty of moving blankets, boxes and tape goes with out saying when your moving, so we'll skip over those and move on to the collection of empty shoe boxes that I had laying around, just in case.
These shoe boxes came in very handy to empty kitchen, office and other smaller drawers, yet kept each drawer's contents separate from all the other drawers' contents, so we didn't have one big pile of stuff all jumbled and cluttered together.
After all, you put things in certain drawers so you know where to find them when you want them, right?
This small attempt at organization also helped:
1 – When we first got to the new house but hadn't really unpacked yet. I could easily find a pair of scissors, some silverware, or my measuring spoons because I knew which shoe box the items were in.
2 – When I began to unpack. I didn't have to rethink the whole "what items should go together in what drawer" scheme. Although I did change things up a bit, at least I didn't have to start all over from square one.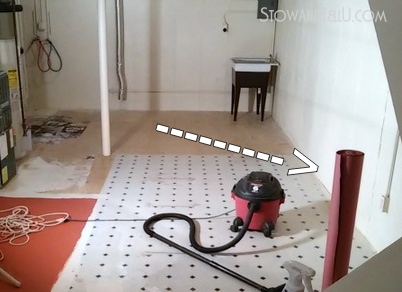 Tip#2 – Masking paper
You know how those fancy stores like Crate and Barrel wrap all the glass and chinaware in that crisp, clean, white paper? Yeah, I didn't have any of that!
But I did have a huge role of masking paper left over from the basement ceiling painting project.
At around $10.00 for a large roll, I found this paper to be ideal and inexpensive for wrapping up all of my glassware, china and other breakables. Not one thing broke!!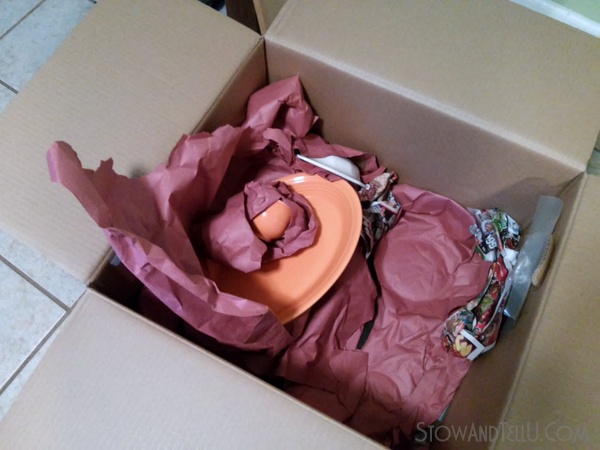 Try this: Crumple up a sheet of the paper and then un-crumple it before wrapping your item. This will make the paper a little softer and not take up as much space in the box.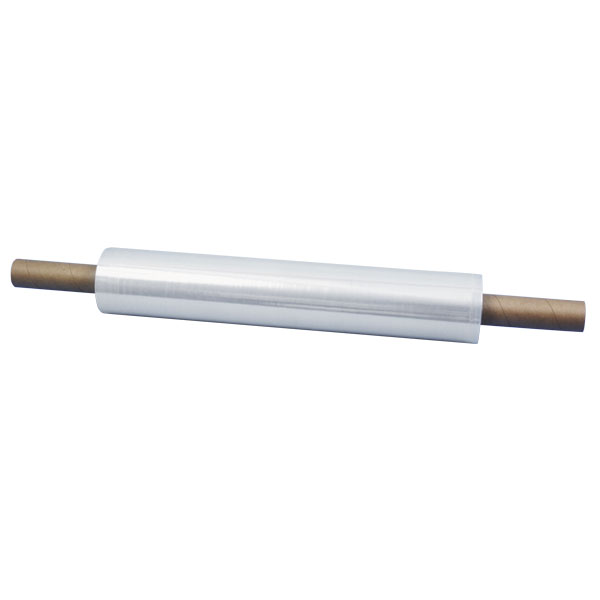 Tip#3 – Shrink wrap
I heart shrink wrap!!!
I picked up a large roll of shrink wrap at our local home and garden store for about $18.00. We found so many ways to use this stuff.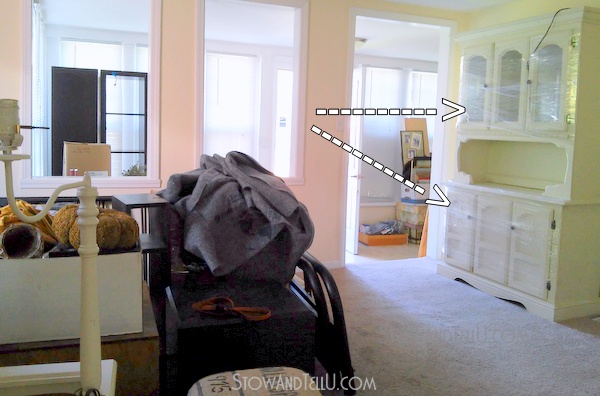 One of the biggest uses was for wrapping it around furniture cabinets that had doors, drawers, or shelves.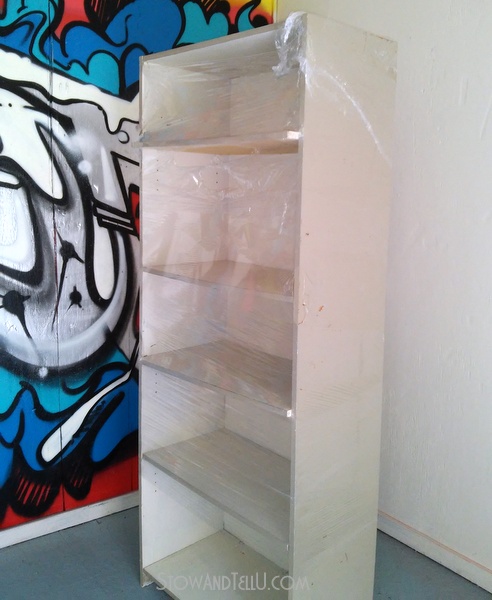 Have you ever tried to move a large piece of furniture and the cabinet doors keep banging open or the drawers keep falling out? Rrrrrr!!
Somehow that annoys the heck out of me, but honestly, once we shrink wrapped all of our cabinet and shelving units, not a door was flapping, nor a drawer falling out.
Other uses for the shrink wrap included wrapping up the dining table legs after they were disassembled from the table top; wrapping the pieces of a large metal shelving unit that had also been disassembled, wrapping the tops of boxes that had over flowing items…hey, when you're getting down to your last few boxes, over stuffing just seems to make sense!
You know how when you go to help a friend with something like moving, you don't want to walk on the scene and try take charge, like as if they have no idea what they're doing, right?
My friend had it going on when I got there last weekend. There was a little more to pack and then we could start loading the truck…but as we're finishing up the packing, I figured a few extra tips never hurt, right?
So, I gently mentioned, "hey, I have a roll of shrink wrap if we need to wrap your furniture, cabinets or whatever…"
"Thanks, but no, we're good," she says.
"Okay." And I put the role back in my truck.
About 2 hours later she said to me, "hey, can we still use your shrink wrap???"
Sure enough, we wrapped up several pieces of furniture and it worked like a charm.
I even packed up some of her breakables with my roll of masking paper when she wasn't looking…
Have a great weekend ~ Amy