Grab this free botanical printable in green and off-white, or download the full collection of 6 color options.
I've got a hunch that even looking at photos and artwork of plants can be visually soothing… What do you think?
Decorating with plant and botanical artwork is just one more way to bring nature inside without actually adding plants. It can brighten up an especially small home while taking up very little extra space. Or generally add interest to a room in the form of things mother-nature worthy.
Nature inspired artwork is a handy option for those of us who don't have the patience to take care of real plants or the time to mess around trying to decorate with fake plants.
Of course, it's a bonus option for those of us who do.
Here is a free botanical printable. Ready for you to download, print, frame and decorate. It has varying shades of green on an off-white background. Frame it up in a rustic wood, contemporary black or modern metallic. Hang it on the wall or place it on a shelf to cozy up any room. And if you would like more color options, keep reading…
Click here to download the Free Botanical Leaf Printable in Green and off-white
Also available if the full collection of 6 color options. Designed to mix and match, print one or several to pair together.
If you aren't a member already, click here to see the details on how to get the password with FREE FULL ACCESS to all our printables, tutorials and other helpful info.
Botanical Leaf Printable Collection: Simple design with colors options that you can easily mix with your fall or holiday decor.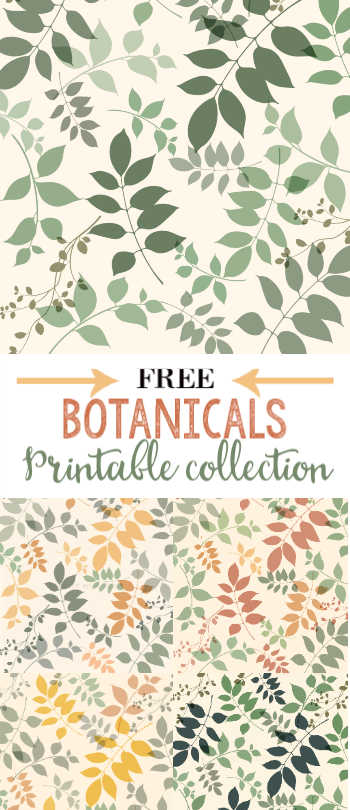 PIN or SHARE on Facebook to bookmark for LATER!!