One of my very first crushes was not on a boy, but on a band. I didn't know who they were, what they looked like, how successful they would become. All I did know, at about the age of 10 or 11, was that when one of their songs came on the radio, I was in love!
Actually, I often didn't even know most of the words to songs, but I got the gist.
"If it all falls to pieces tomorrow…?"
"You better let somebody love you…"
"Try and love again…" Source
I've had plenty of crushes on other bands since, but as an ode to my first band crush, I wanted to paint a message on a plate inspired by some of the lyrics.
I started with some thrifted plates. One is a plastic plate charger, one is an older chipped piece of English china.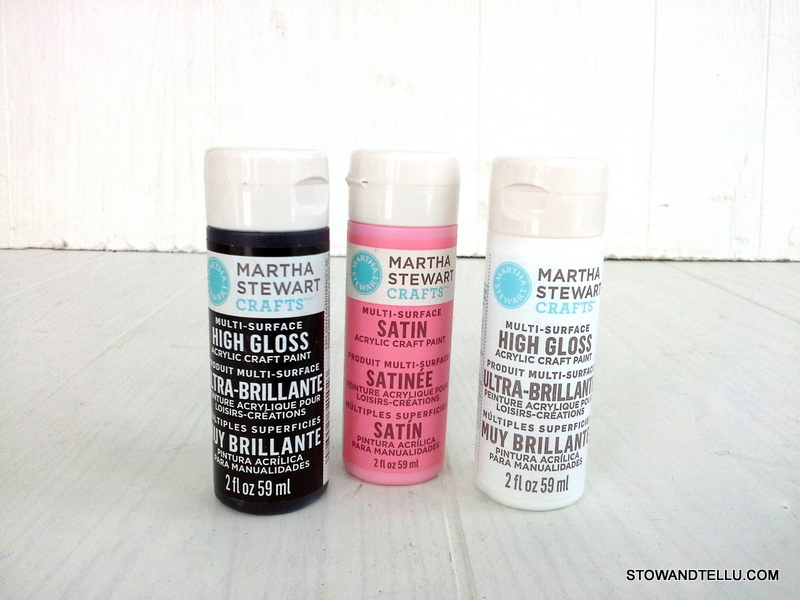 I used Martha Stewart's multi-purpose craft paint, and got to town painting.
I painted them black, then pink, then I added white to the pink for another couple of coats. I used a regular paint brush, and then a softening brush. Then I dry brushed over the white/pink with white/black (to make gray). I gave it all a light sanding in between coats.
I created two print-outs of lyrics snippets from two of my favorite songs.
I used a pencil to rub the back side of the wording.
Sorry about the lighting on this pic, I don't know why the plate looks orange-y in this photo.
Taped the paper to the from of the plate as evenly as I could and traced the wording with a pen.
I removed the paper and then traced the wording with a black paint pen.
I sanded the wording back to get a worn plate look and then gave the plates a coat of wax.
I went with pink for our Valentine theme, but I think if I did more of these, I would go with more neutral colors because I really like the inspiration from the song lyrics, and would like to keep something like this up all year round.
I would also like to get more practice in on the transfer technique. It was super easy to do, but I think in this instance, a dark gray paint pen would have looked more cohesive.
Either way, if you haven't guessed the band, it's The Eagles, and this post is with an especially heartfelt tribute due to the recent passing of Glenn Frey, one of the band's founding members.
10 Ways to add song lyrics to home decor
Thanks for letting me reminisce! ~ Amy
Linking up at: (Also see full link party page)
The Boondocks Blog/ I Heart Blogging Link-Up