I usually keep a stack of old newspaper around because it always comes in handy for wrapping items for storage or shipping, and it works well as a small drop cloth for craft projects.
Back in the day (as in before the internet) I kept news paper around for other reasons, as in the searching the job ads, the car ads, the local entertainment, the tv guide, uhmm, this list could keep going.
So as I'm decluttering, I came across a small stack of old newspaper with my own hand writing on it, circling out potential jobs. The newspapers dated back to 2001! Okay so my decluttering is a little overdue. Yes, the paper had gotten weathered and yellowy, and yes, the first thing I though of was the close call at the Old Yellow Newspaper Farm House.
I've been meaning to make a vintage newspaper craft. Now was the time.
Enter basic, dark bronzish lamp from my lamp stash and the textured gold drum shade from my lamp shade stash.
Supplies to make this old newspaper lamp shade:
Crumpled up old newspaper
Decoupage: I used Mod Podge in matte, and then gave final coat in a gloss.
Sponge craft brush
Quick drying clear glue, I used Aleene's Tacky Glue
Note: If you don't have vintage looking newspaper, you can faux the vintage look by following an easy tea staining process found, here.
Steps:
Crumple newspaper and then tear into piecse
Apply decoupage to lamp shade and to the back side of paper.
Apply the newspaper to the lamp shade, make sure to overlap, and make sure to let pieces hang over top and bottom of lamp shade. Make sure to smooth the paper with your hands a lot. Dampen fingers with warm water if needed to smooth. Let dry.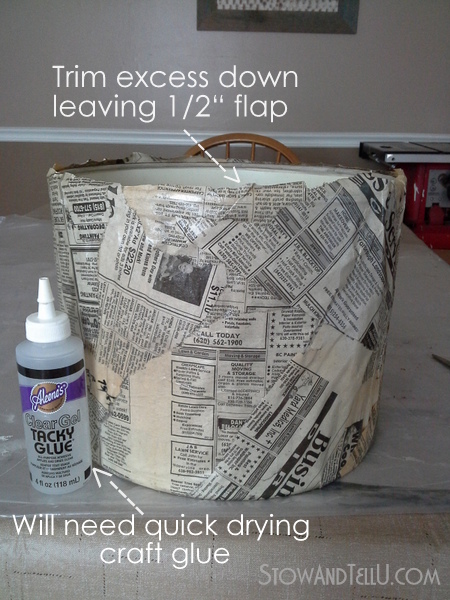 Trim the part of the newspaper that hangs over the edge of the lamp shade down to
about 1/2″ (1.27 cm).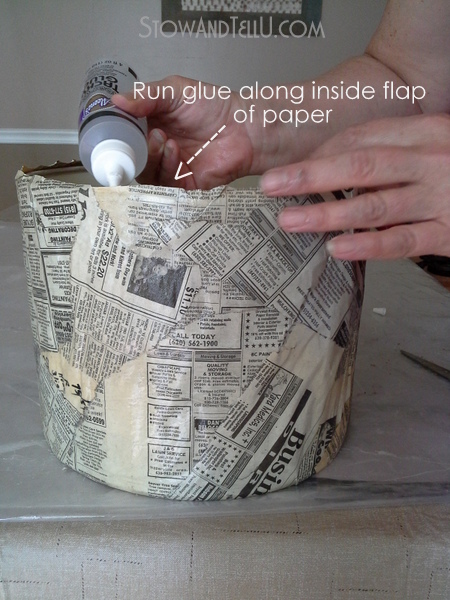 Apply the glue to the inside flap of the newspaper.
Fold down and tuck under the rim of the lamp shade.
Let dry. Apply a few more coats of decoupage with drying time between each coat and be sure to smooth out paper.
Apply a top a clear coat of gloss or matte.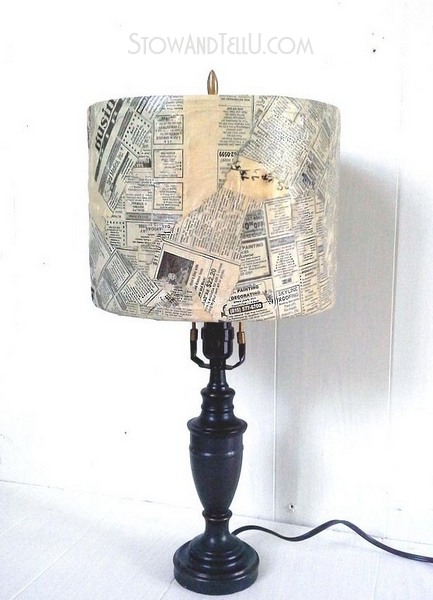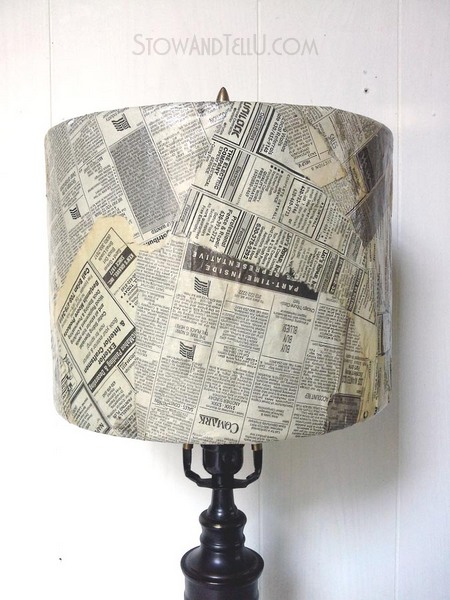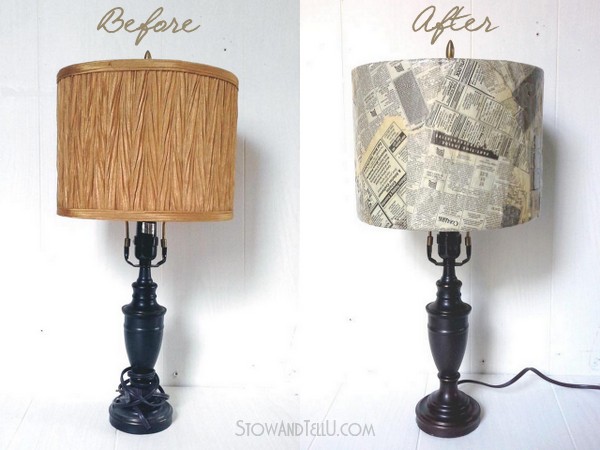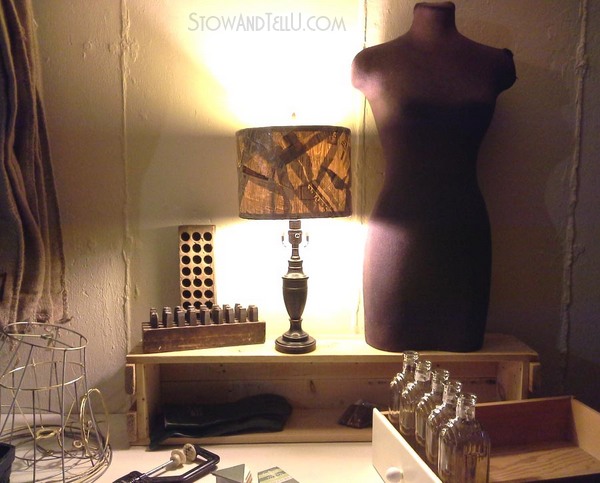 I currently have the lamp set up in my new craft room area in the basement. It's got a vintage vibe and an artsy fartsy look that may just work for this area.
Hot off the press and have a great day ~ Amy
Sharing at: