These might be kinda ugly, but…. one of the most common and practical solutions for organizing and de-cluttering is using a storage box with a lid. Store bought boxes with lids can be costly, especially when you need to buy several; so, I decided to make my own.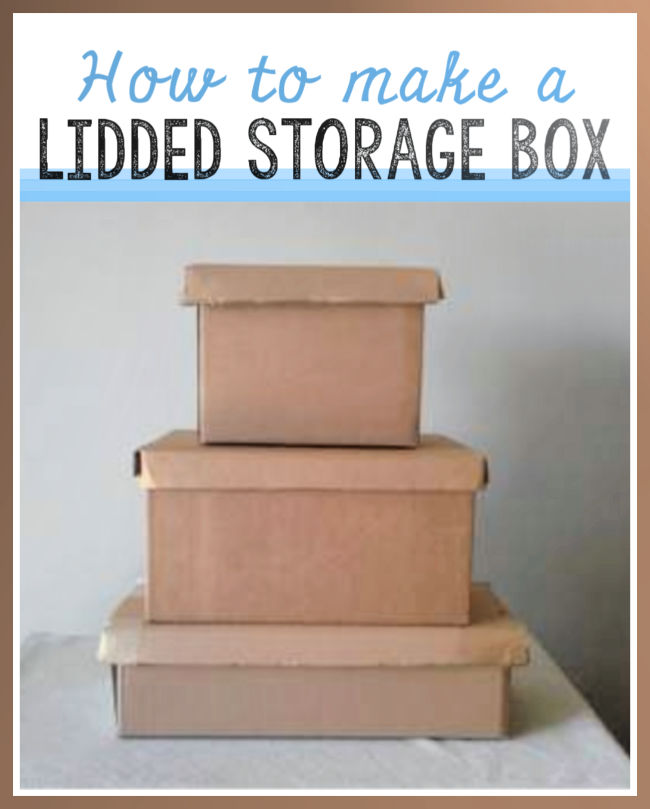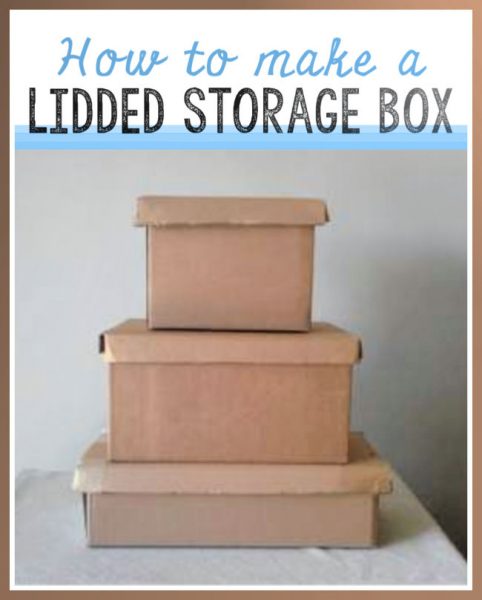 How to Make a Lidded Storage Box from Card Board
Although these aren't very pretty, they are very cheap and quite easy to make. You can leave them plain if you are just looking to get organized or decorate them. I will continue to post ideas for decorating lidded storage boxes that can be used for gift giving, keepsake and storage. In the meantime, here is a quick tutorial on how to make your own storage box with lid.
Related: Make moving easier with these 3 budget friendly tips
This post may contain affiliate links. If you purchase any of these products through the links, there is no extra charge to you; however, I may receive a small commission. Read full disclosure, here.
Supplies needed to make a lidded storage box:
Big cardboard boxes
Small cardboard boxes
Box cutter
Ruler or straight edge
Cutting mat
– or spare piece of plywood as a mat
To make final cuts: Rotary cutter with cutting blade (optional) – or use box cutter
To score folds cardboard: Rotary cutter with scoring blade (optional) – or a Phillips screw driver
Tape or Glue (choose one below)

Glue gun and glue sticks (This option works best)

Clear mailing tape

Paper mailing tape
duct tape
wide masking tape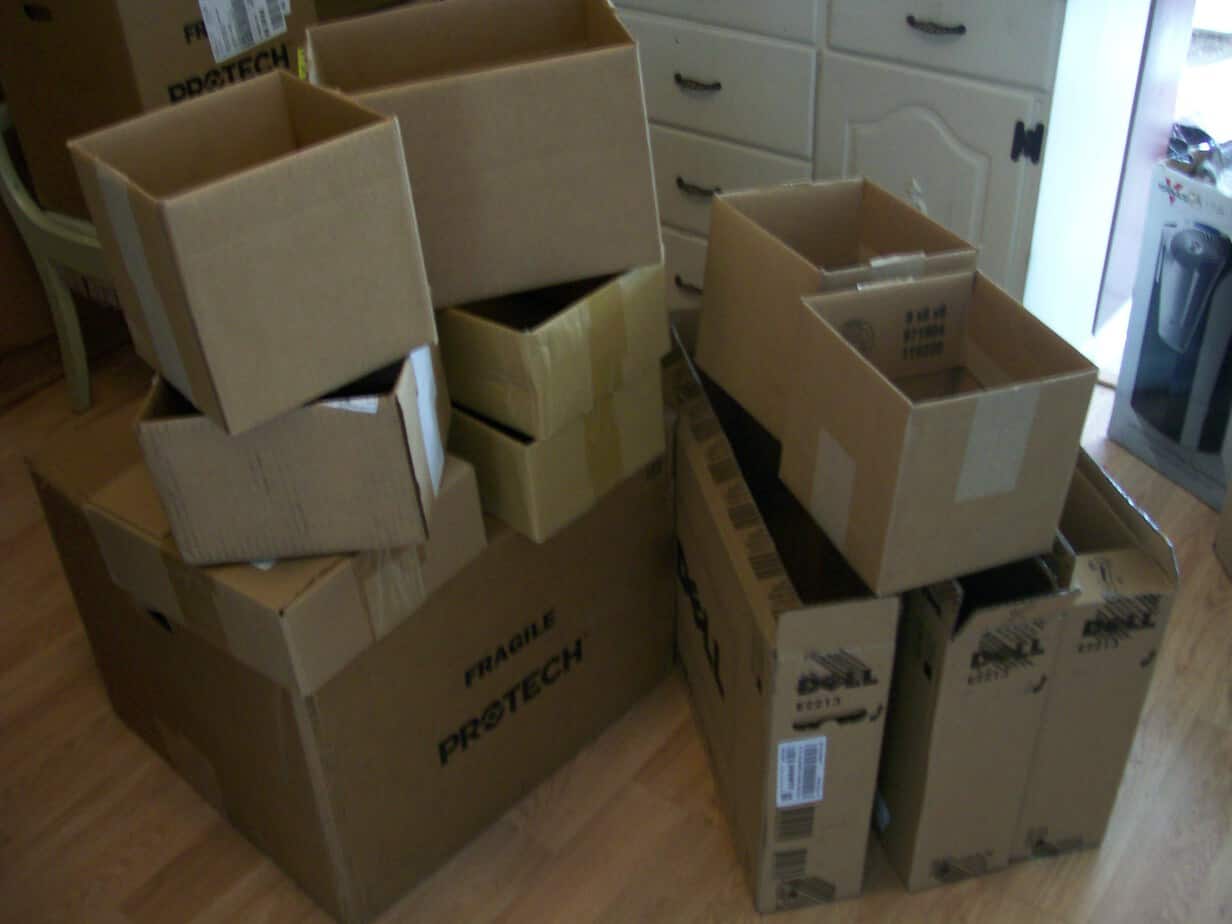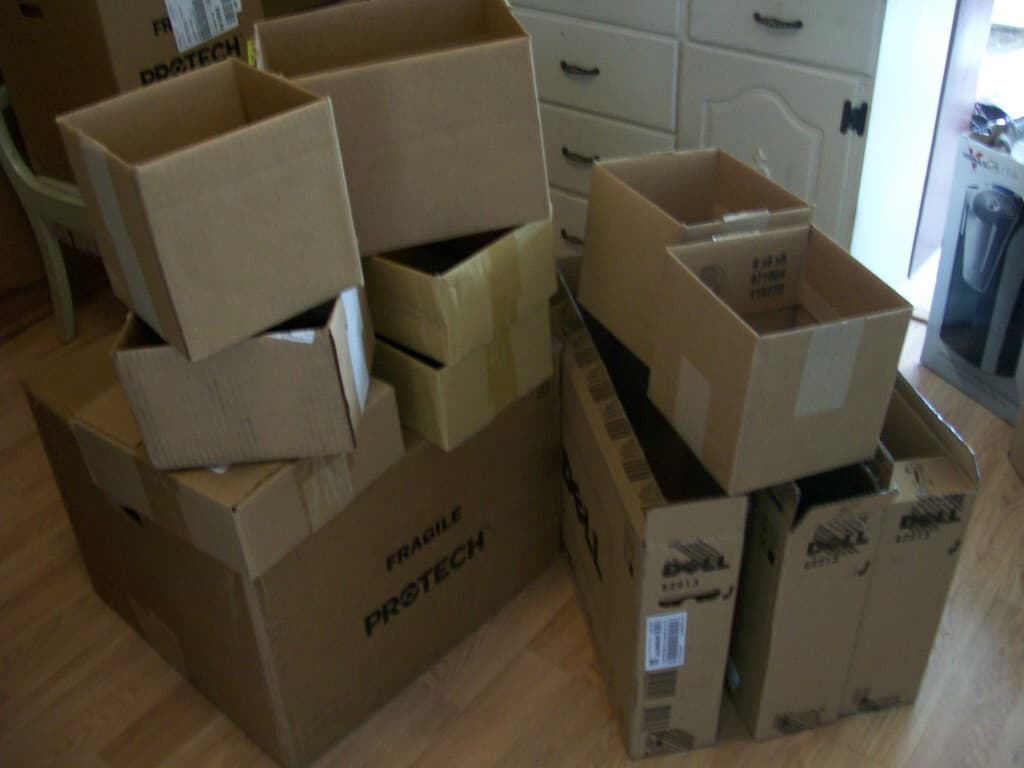 Gather boxes large and small. The small will remain as a box. The larger boxes will be used for the lids.
Tip: If you do a bunch of these at one time, then complete one step for all of your boxes before moving on to the next step. This will save your time and effort.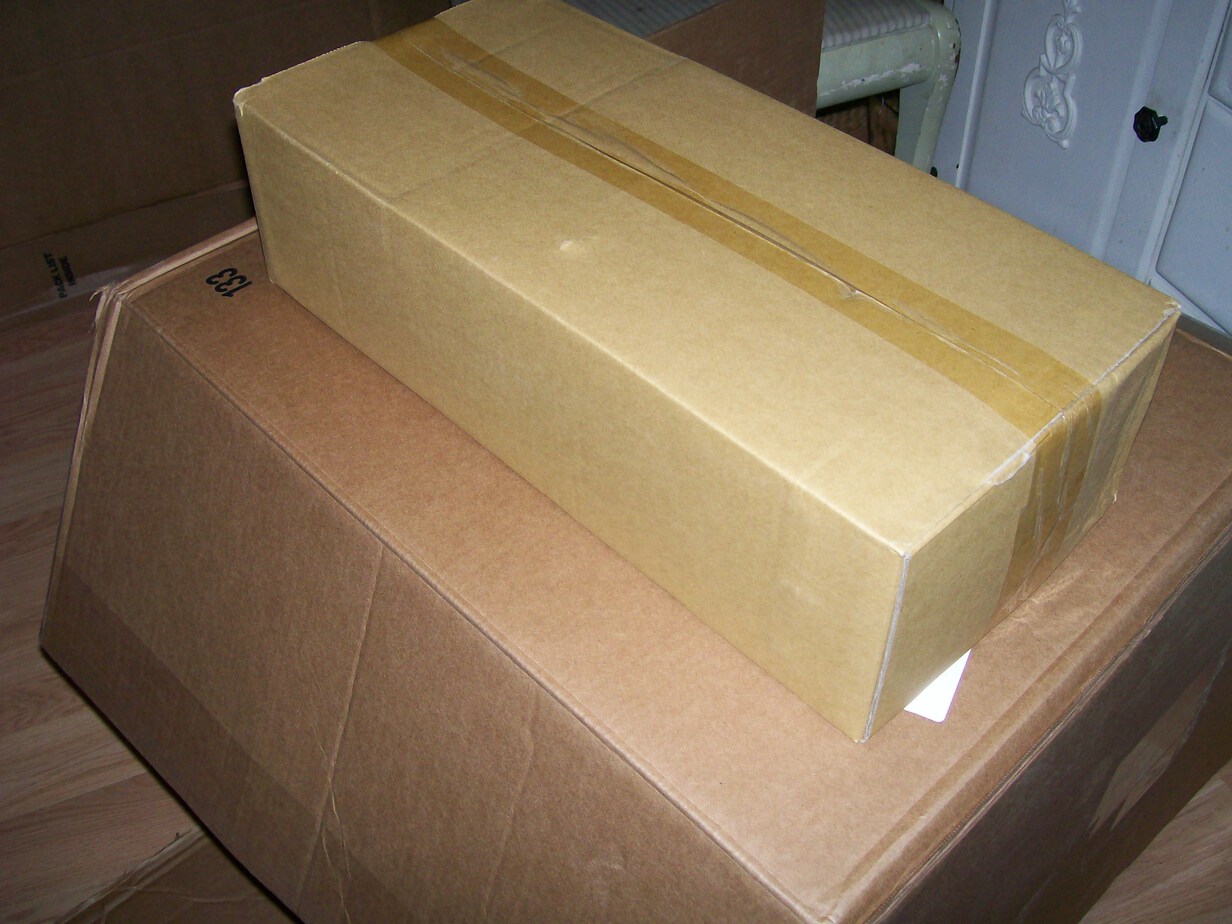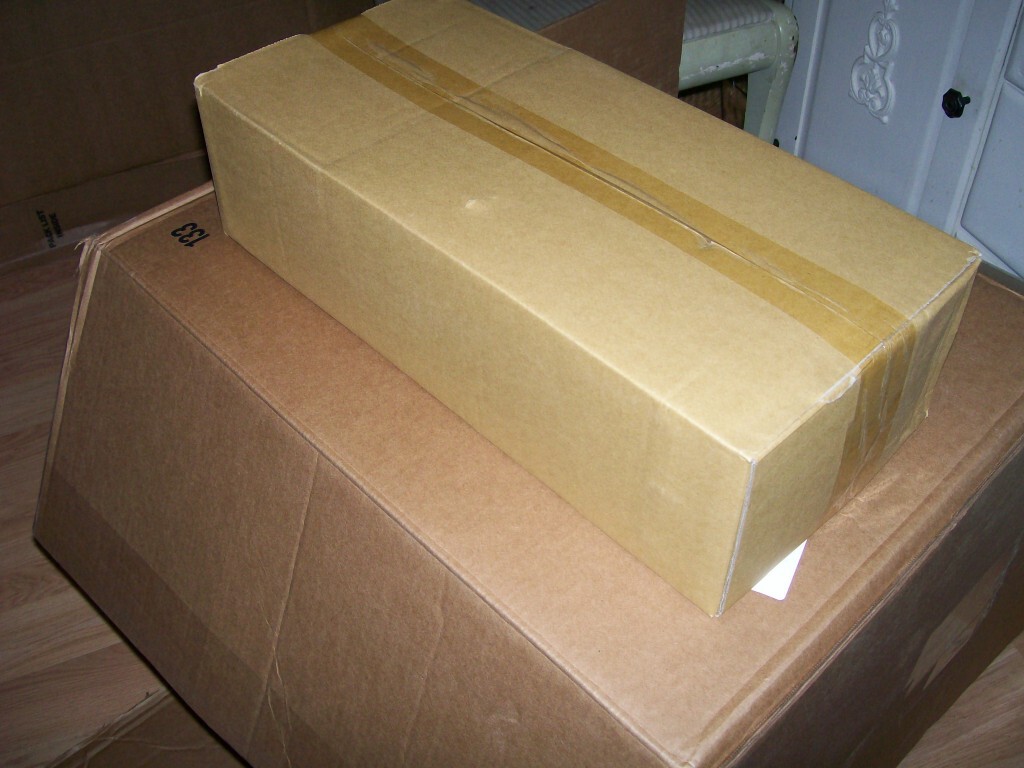 To match up a small box to a lid that will fit, lay each of your small boxes on the side of a corresponding large box to make sure you have a lid that will fit your box. Ideally you want to have about 2 inches extra outside the small box on the lid piece.
Cut all of the excess flaps off the larger boxes, leaving just the side pieces which will become lids.
On the part that will be the bottom box, simply cut off the excess flaps.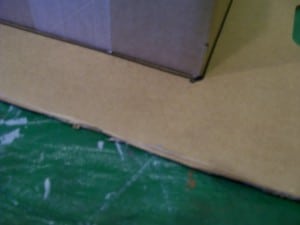 There are several ways to make a box lid. Here is an easy method that I have found to work quite well for small to moderate storage.
Lay your box down on top of one of the large box sides (the soon to be box lid)
Draw a line around the box bottom onto the lid.
Tip: If you are making several boxes at once, label each box and corresponding lid either alphabetically or numerically, so that they will match up with each other later.
Measure out approximately 1-1/2" to 2" around your line, and draw a second or outside line.
Draw a line in each corner from inside line to outside line.
Cut off excess cardboard up to the outside line, with either a rotary cutter or box cutter and a ruler or straight edge.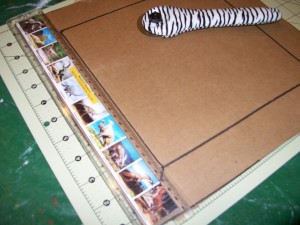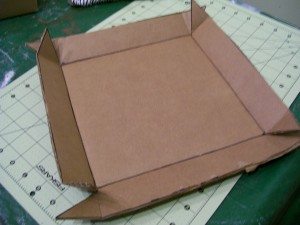 Score the cardboard from edge to edge, just outside the inside line using a ruler and either a rotary cutter with a scoring blade or the edge of a Phillips screw driver.
Fold cardboard where your made score lines.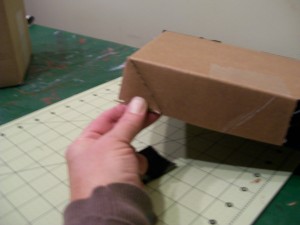 To attach the corners, you can use either a glue gun or your choice of tape. For the glue gun method, fold one corner flap in apply glue with gun then fold the other flap on top. For the tape method, fold one corner flap in, and then the other flap over and attach your tape.



Check out the following posts for some
EASY and useful Decorating Ideas for these DIY boxes:
DIY Chalkboard painted gift box
Grain sack striped storage box with lid
Also:
Faux leather storage box with lid
Faux tin ceiling storage box with lid
Wrapping paper keepsake box idea
Faux wood grain storage box with lid
Napkin decoupage storage box with lid