Color match the easy way. Follow this guide for testing paint colors on the wall to narrow down the best paint color choice for any room.
Once upon a time, I wanted to paint our townhouse living room in a creamy-white and red color scheme.
I ran out to the store and purchased the paint using a color selection from those little paint chip cards. We started painting the walls, and the next thing you know, it looked like someone smeared ketchup and mustard all over our living room…
Naturally, we stopped painting, and I ended up playing it safe with the pre-matched red and khaki, instead.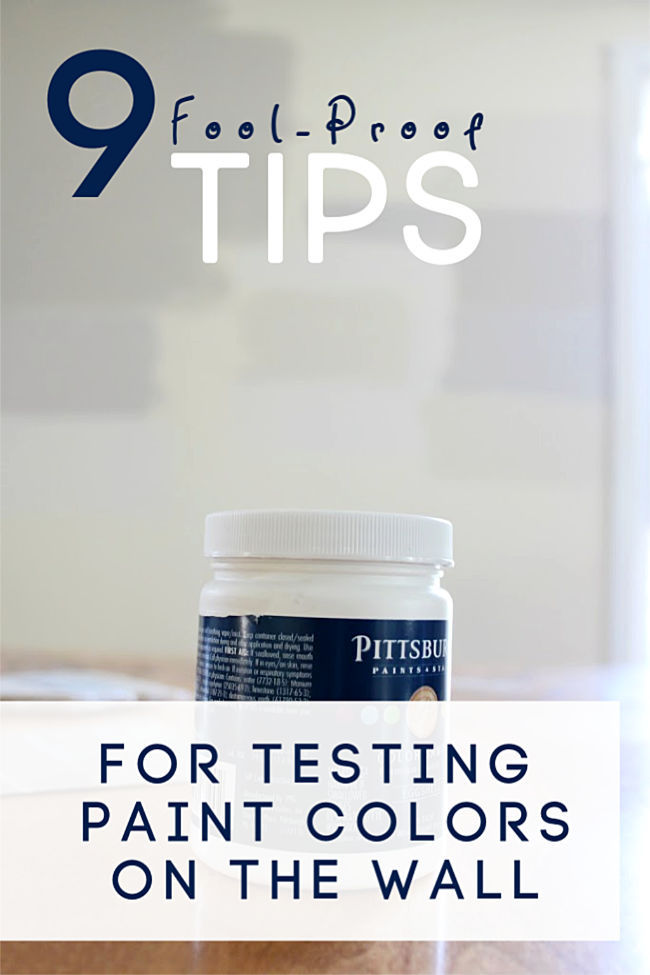 9 Tips to test paint colors on walls with success
You might be that person who can pick the right paint color blindfolded. Or know someone like that.
But if you're like me and want to try the color out on the wall first, hopefully these tips for testing paint colors will help you narrow down your selection more confidently.
#1 Test paint samples on the wall, use swatch boards, or both
Some professionals recommend testing paint samples directly onto the wall. Others recommend using swatch boards.
Either way should work for you if follow the comparison testing steps listed below. However, I, myself, have found that using a combination of both gives the most complete visual. Especially if the room has existing furnishings that will stay.
#2 Purchase or make your own paint sample swatches
Some brands offer pre-made color swatches. If price is an issue, you can make your swatch boards with either foam board or poster board.
If you get larger pieces of either one, you can cut them down to about 8″ x 10″. Scissors should work fine to cut down the poster board, but you may want to use a utility knife to size down the foam board.
Poster board will be less expensive, but it will warp some from the paint.
Foam board is a little more pricey, but should not warp.
Use a foam roller to apply the paint onto either type of board.
Wrap the foam roller with plastic wrap to keep it usable until you've made your final color choice.
#3 Apply 2 or more coats of the paint per sample.
Unless it's truly a one-coat coverage paint, don't scrimp, at this point.
To get the appearance of the true paint color, whether on the wall or the swatch board, apply at least two full coats for each paint sample.
Compare paint samples against permanent items in the room (Comparison Testing)
Unless you are changing out everything in the room from flooring to furniture, comparing the paint samples against the existing furnishings, trim, and flooring will give you the best visual of how the paint color will look in any particular room.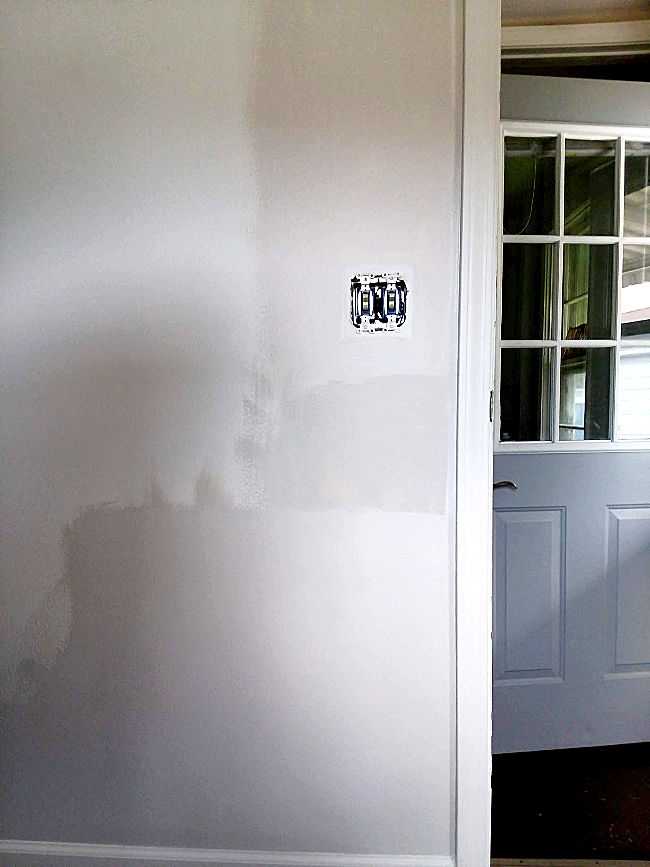 #4 Compare the sample colors up next to the trim
If possible, paint the samples directly on the wall to do this test. If that is not an option, then use test boards.
If you are changing the trim color, apply the new trim paint onto that section of the trim so the comparison is more accurate.

If you cannot, for some reason, paint the trim with the new trim color, then paint an 8×10 swatch board with the trim color, and hold that up against the wall paint samples.
#5 Compare the paint samples against the other furnishings in the room.
To do this, apply the paint to 8×10 swatch boards and walk the sample boards around the room.
Hold it up against the couch, the cabinetry, your artwork, and any other furnishings which you absolutely want to keep in the room, as is.

If you're not changing your flooring, hold the samples near the floor to decide which color looks best.

If you are changing your flooring, get a flooring sample so you can compare there, as well.
Related: 5 Ways to make the wrong paint color work in your favor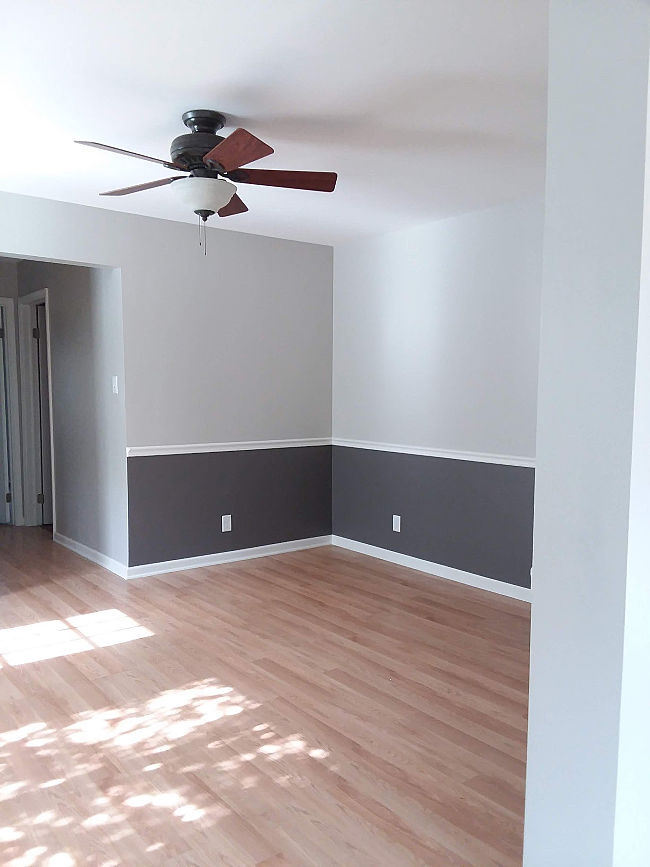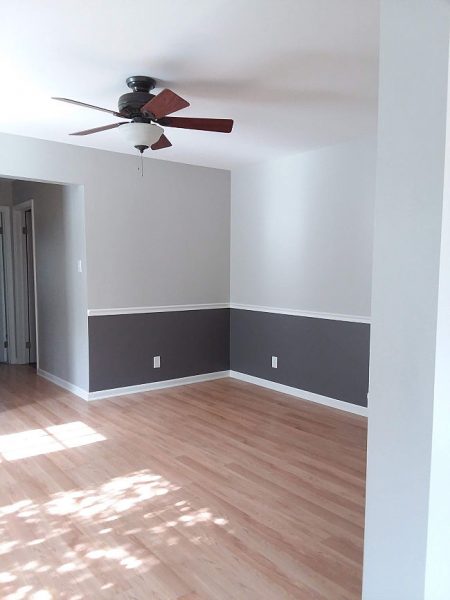 #6 Compare against the accent color.
If you intend on having an accent color, paint your accent color choices on swatch boards and compare those to your main color choices for the wall and trim.
#7 View the test colors at various times of the day.
Night and day are the yin and yen for paint colors. As is lamp and indoor lighting. Make sure to view the paint samples at various times throughout the day and evening hours, and with your indoor lights turned on from dim to bright.
#8 Don't choose until you're ready.
If you've done all this sampling and still don't like what you see.
Get more paint samples!
This may seem like so much work, but you will be so grateful once you find the color you really like.
#9 Learn more about interpreting color undertones from the experts.
As I've mentioned, some of us are naturals. And some, like myself, need more guidance from designers or color experts.
Last year, I read up on understanding color undertones from Kylie, at Kylie M. Interiors. And ever since reading and watching a number of her posts and videos, I now view paint colors in a whole new way.
I can more easily detect if a color has more blue than green, or more red than yellow, and so on. It feels empowering to have gained that knowledge.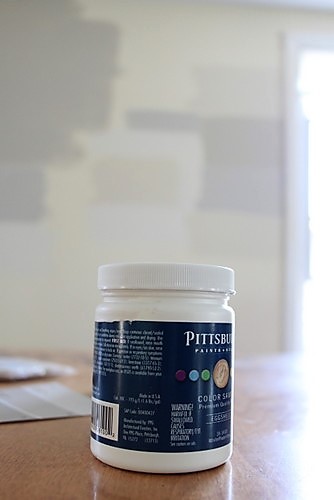 While some of us may never become pros at chosing paint colors, I can vouch that I've had much better results from using these tried and true tips.
These days, I try to keep the ketchup and mustard on my burgers rather than the wall. But I still prefer fries with my shake;-D
Post updated: 3/24/20
Paint projects you might like: