I realize that I never showed you all the rest of the basement update, but with the move to the new house and the happenings of this past summer, I had to put the reveal on hold temporarily. I did take some "after" photos though, and I'm hoping you'd still like to see them now.
I had great aspirations for the new look of my new laundry room makeover. At that time, which was over a year ago, I wasn't sure we'd be moving, so by the time the laundry room was finished, I knew I'd be keeping it basic. Functional was key, as was putting to use "what I already had."
With that said, here is how the laundry room looked when we were finished. Basic, functional, spacious, and clean would be my favorite words for this area in our townhouse basement.
Townhouse Laundry Room Makeover Reveal: Updates almost Entirely with Paint!!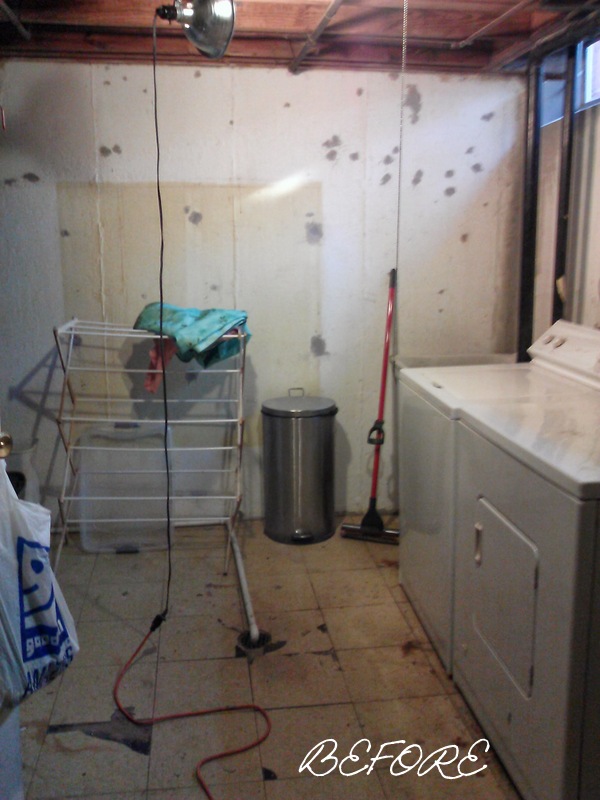 Here is how it looked "before" (aka: Scary Basement).
We could have held a haunted house down there….
Dare I use the term "Eeeekkk"!!!?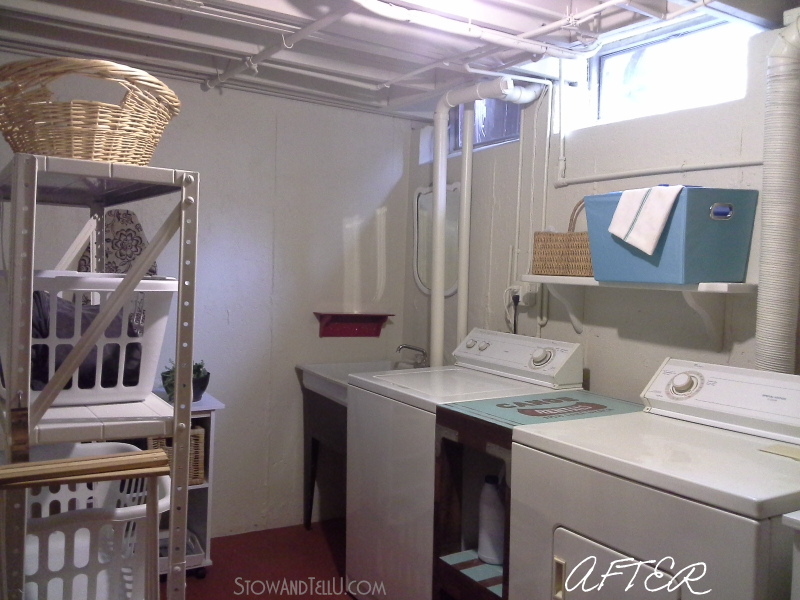 These are the steps we took to clean this room up: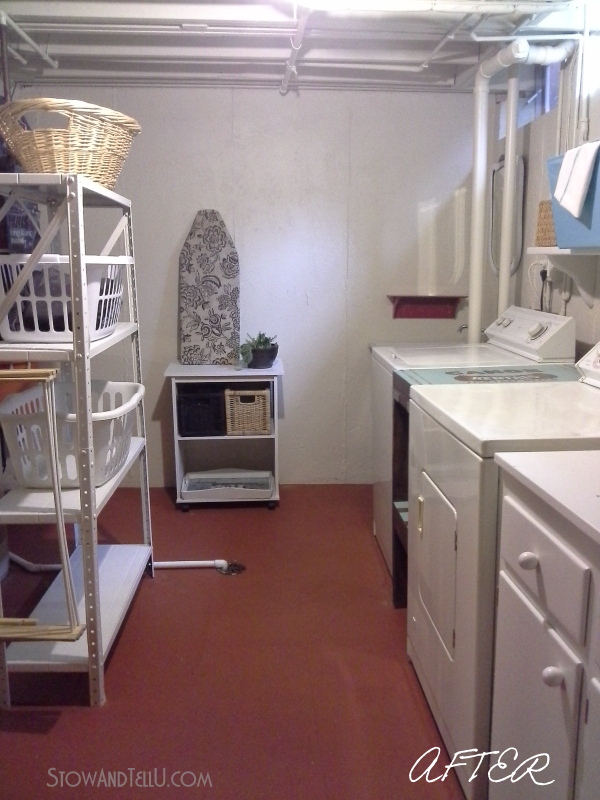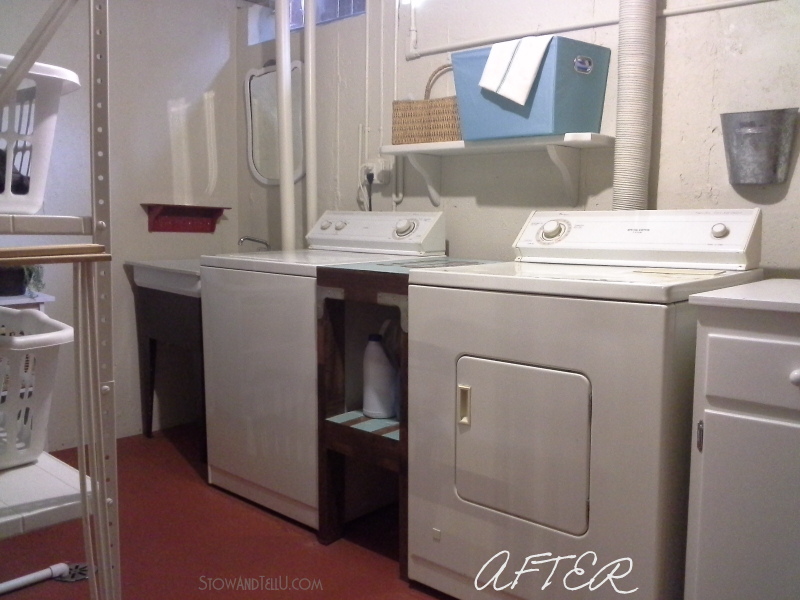 Quite honestly, I could just keep showing before and afters on this part of the basement update because it was the worst part of the whole basement.
Although the basement turned out very nicely, it does have a very basic look, which is unlike that of what I originally had planned for it in this post on my basement inspirations.
Basically, once we knew we were most likely moving, I kept the extras to a minimum, but I couldn't have been more happy with it, nor could our tenants who fell in love with the basement upon being given a tour.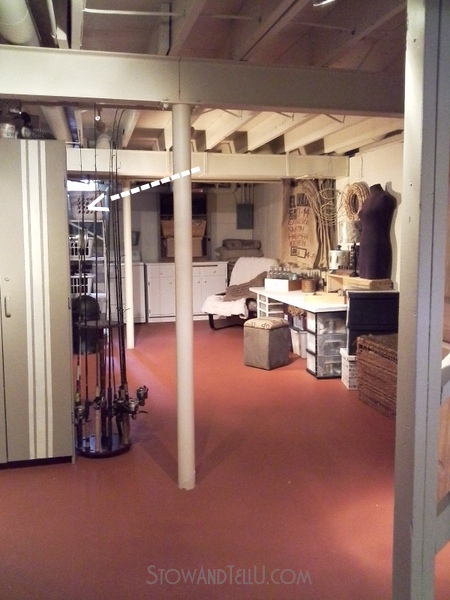 Last on the list, is the spot between the furnace and the room divider– furnace hiding-grainsack painted cabinet. Check out how we managed to use that hidden space with purpose! Here's a clue: tools.
See the NEW LOOK: The 2019 Townhouse Budget Laundry Room Update, here
Hope you all are having a great week ~ Amy
More Laundry Room Projects
How to Spray Paint a Laundry Tub
Upcycled Dining Table to Laundry Folding Table