Last summer some of the birds in my yard went to town pulling the filling out of one of our old lawn cushions. Hey, it's not like they can fly to the craft store and buy supplies. There's something fascinating in the creation of a real bird's nest. I think that's why so many of us try to bring that awesomeness into our homes and gardens through imitation.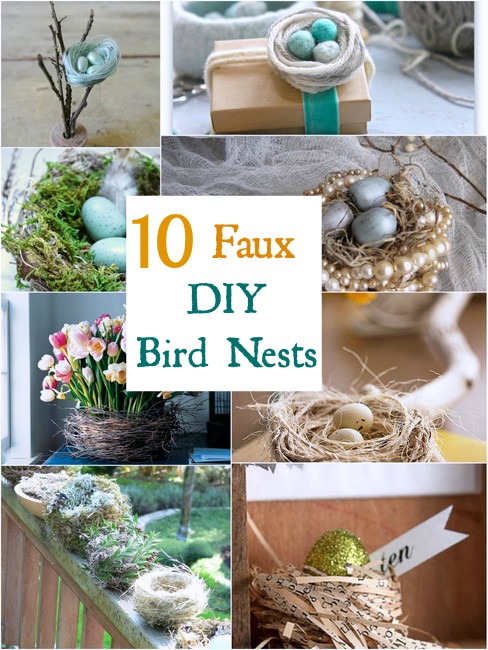 Here are
10 fabulous diy faux bird nest projects
with a link below each photo to the DIY tutorial.
How to make natural and authentic looking nests using grass and other yard clippings.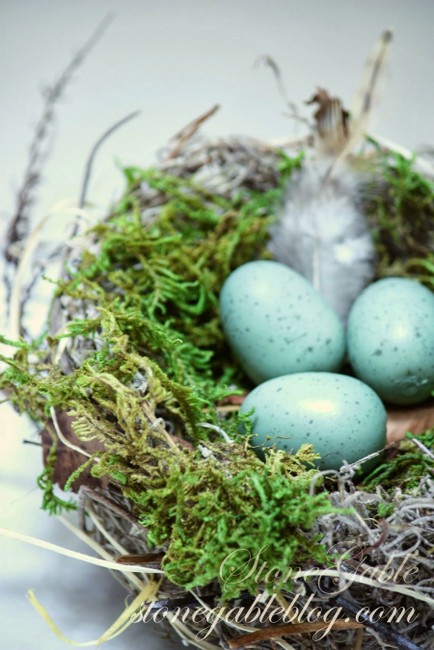 Made with moss and touches of feathers for a gorgeous, traditional focal point.
Who isn't gushing over this faux nest made from vintage pearl necklaces?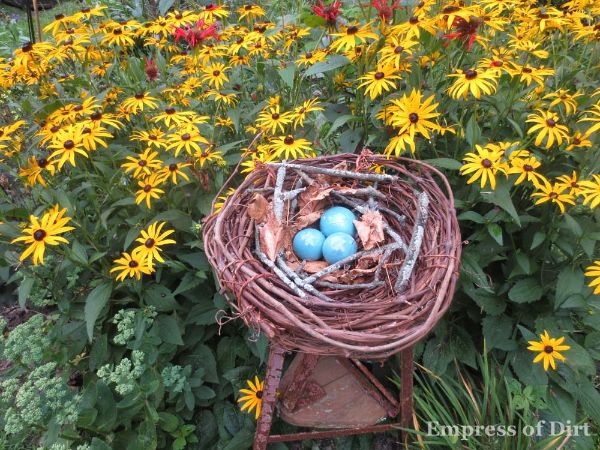 A faux nest using grape vines. Empress-ively stunning for indoors or out!
Got old books? Shredded book pages make a crafty faux bird's nest.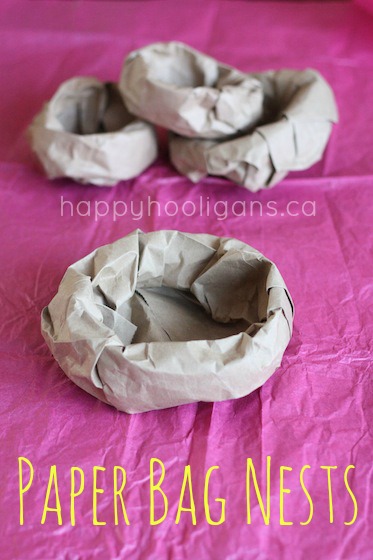 Some kids might like to make a Paper Bag Nest
more than they want to eat their paper bagged lunch, hum?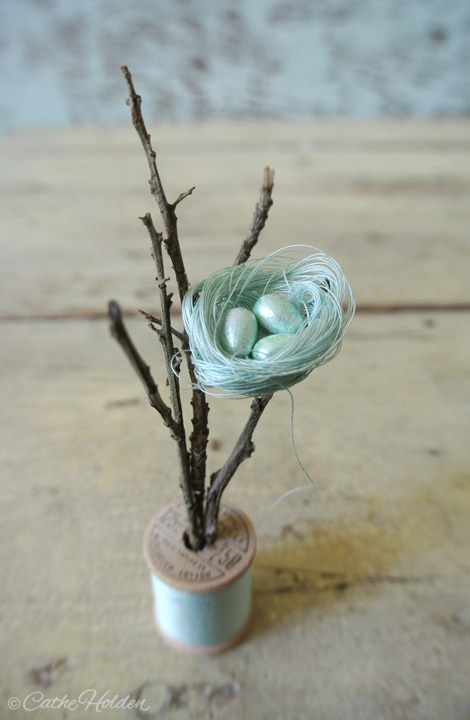 Vintage thread makes for the most dainty Spring bird's nest.
Baskets wrapped with branches works quite well for a those larger scale faux nests.
Yarn nest as a gift topper, on a mantel, under a cloche…precious!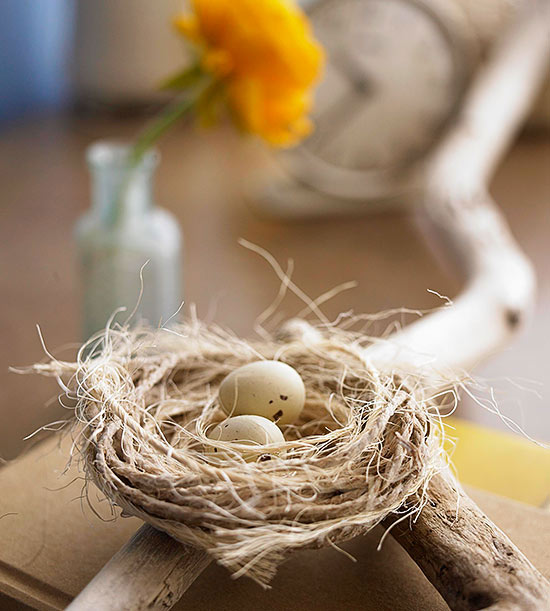 A perfectly scraggly, rustic faux nest made with twine.
*****
I'd love to try make every one of these, and now I'm looking around my house for other potential faux nest makings.
What might you have around your house to make a faux nest?
…excluding old lawn cushions, of course. ~Amy
SHOP PRE-MADE ARTIFICIAL BIRDS, EGGS AND NEST SUPPLIES
Mini Artificial Eucalyptus Vine
Feathered Craft Bird Figures
Multi-Colored Birds Eggs
Speckled Bird Eggs3 Ways to Create a Faux Robin's Egg Look: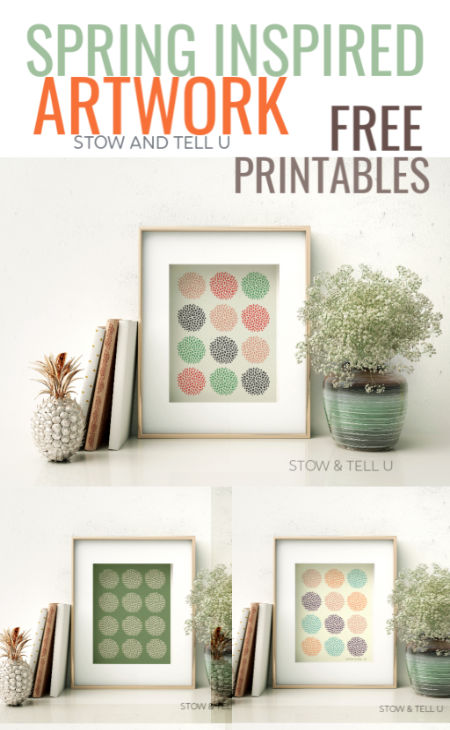 3 Ways to Create a Faux Robin's Egg Finish
More Fabulous Faux Ideas to get Inspired