Creative Painted Flooring ideas for concrete, wood, linoleum, or tile that will give your basement floor a fresh new look on a budget.
When Ken and I first painted our vinyl basement floor, we were floored, pun intended, at the remarkable difference it made. In addition, we were thrilled at how inexpensively we were able to pull off this transformation.
It is possible to update a floor with paint, whether it is wood, tile, concrete, or linoleum. Will it get wear and tear? Yes. Let's be realistic. Paint is one of the cheapest flooring options you can probably go with, so in that sense, you get what you pay for. But it can always be your "phase one" flooring option, as you update your home.
Meaning it can be upgraded to a more expensive, yet durable flooring choice in the future, as your budget allows. In the meantime, you can enjoy it and easily do paint touch-ups. If required. At any time.
This post contains affiliate links.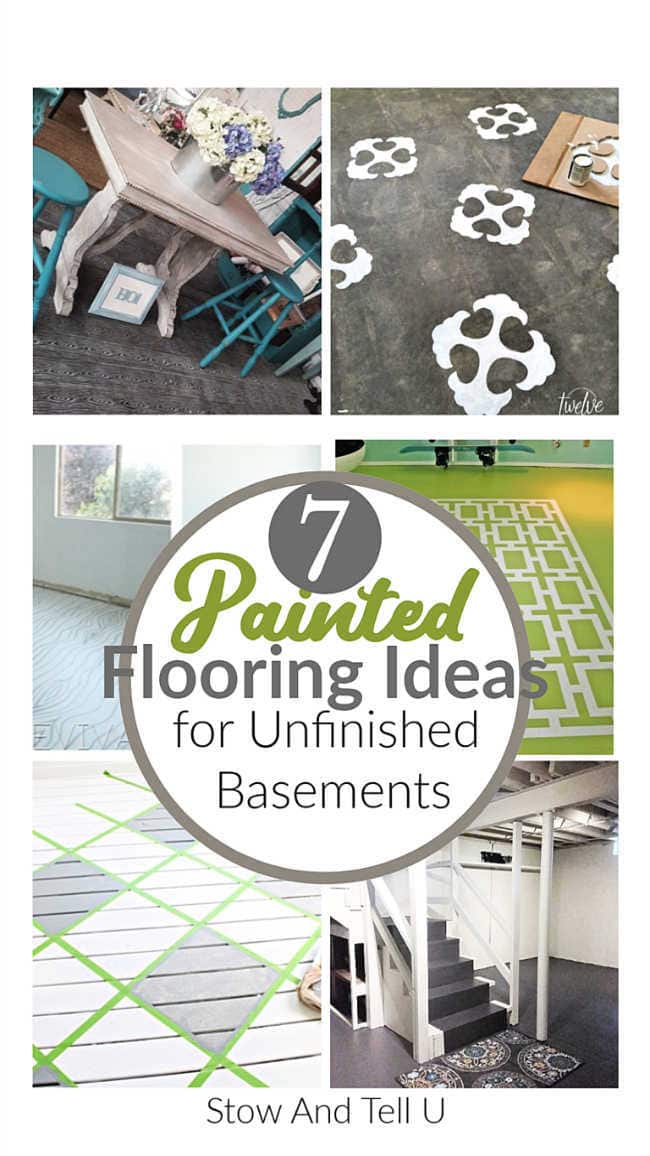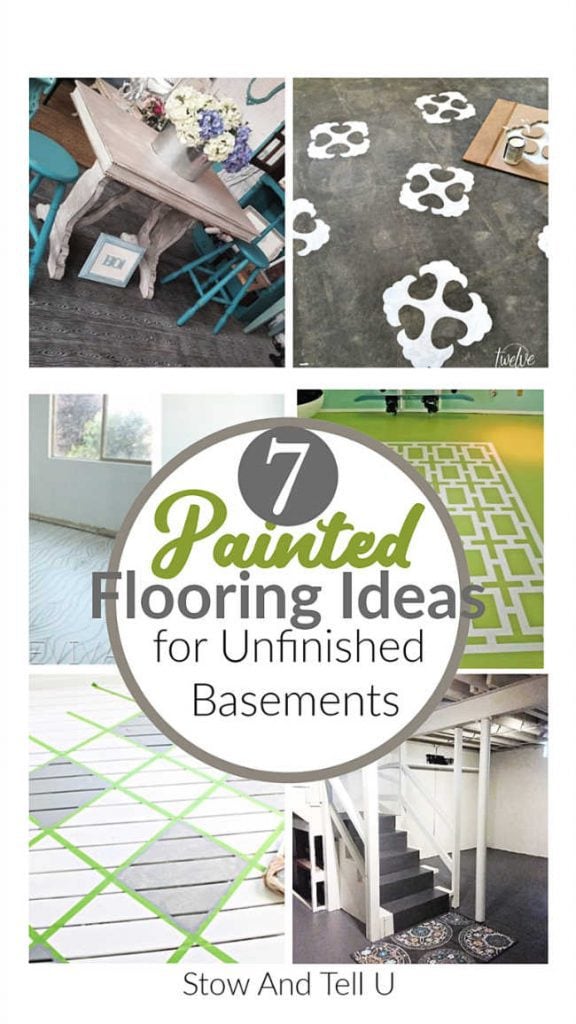 While our painted basement floor was done with one solid color. Read on to see a slew of creative painted flooring ideas to consider trying for yourself. Each one includes a link to the tutorial with pretty descriptive step-by-step instructions to follow.
Related: How to paint your basement stairs the easy way
Hand Painted Large Wood Grain Pattern on Floor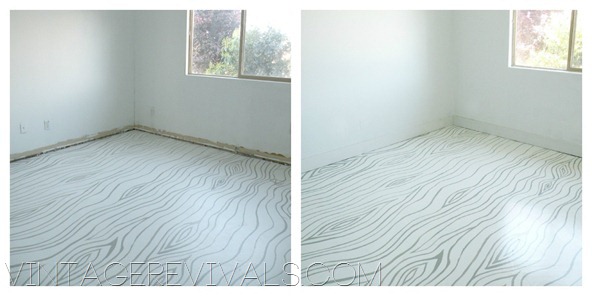 This beautiful large woodgrain patterned floor was applied over concrete. See how to easily hand paint this design which can be done in any color combination.
Concrete Floor Painted with Handmade Stencil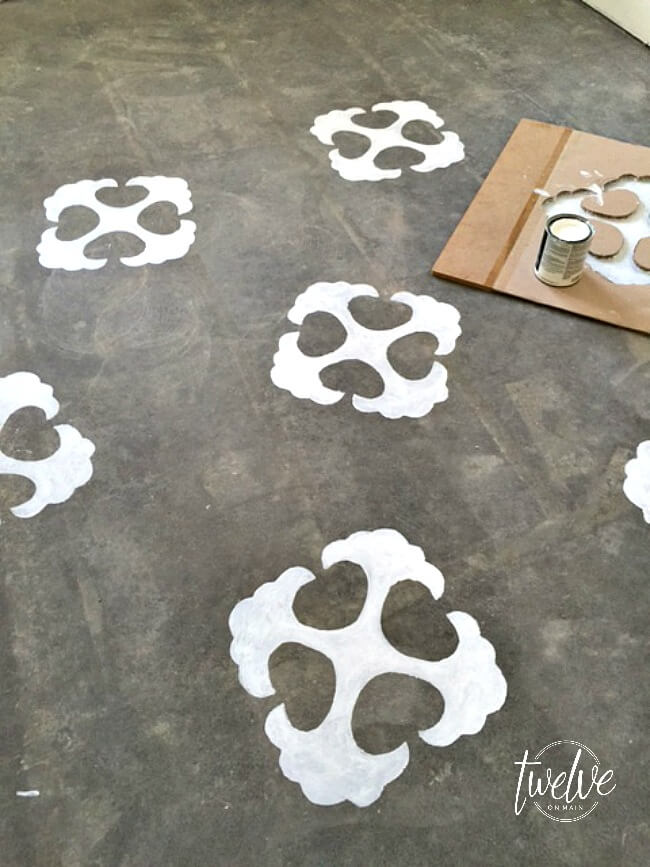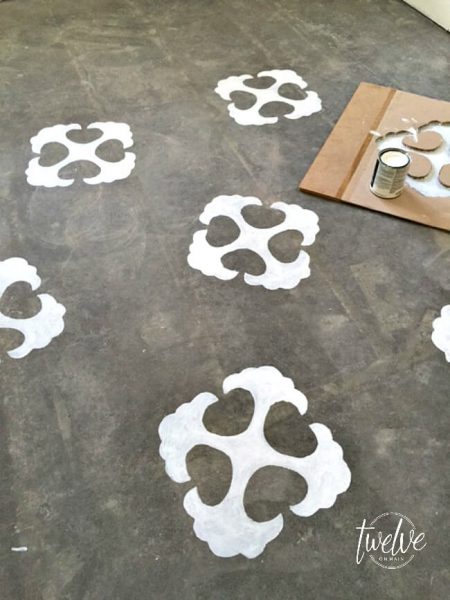 Not only is this stenciled concrete floor a crazy-cool project, but she also made it even more unique by making her own stencil with cardboard. See the DIY instructions and learn how to create your own simple pattern on a floor.
Pretend Area Rug Painted on the Floor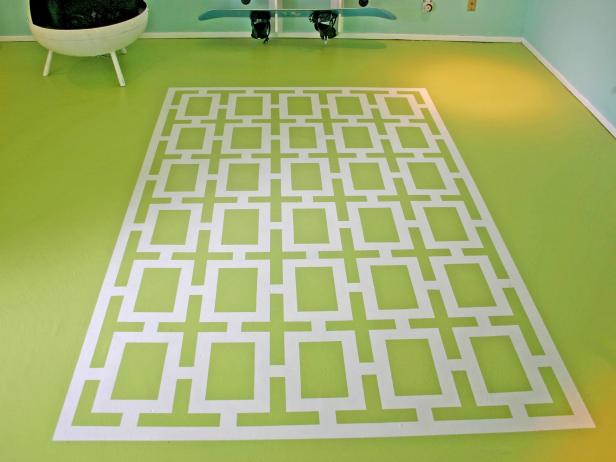 If you are painting a solid color on the floor, take it up a notch by painting designated areas of the basement with a fake area rug. Check out the instruction details to see what's all entailed.
Stenciled Linoleum Tile Painted Floor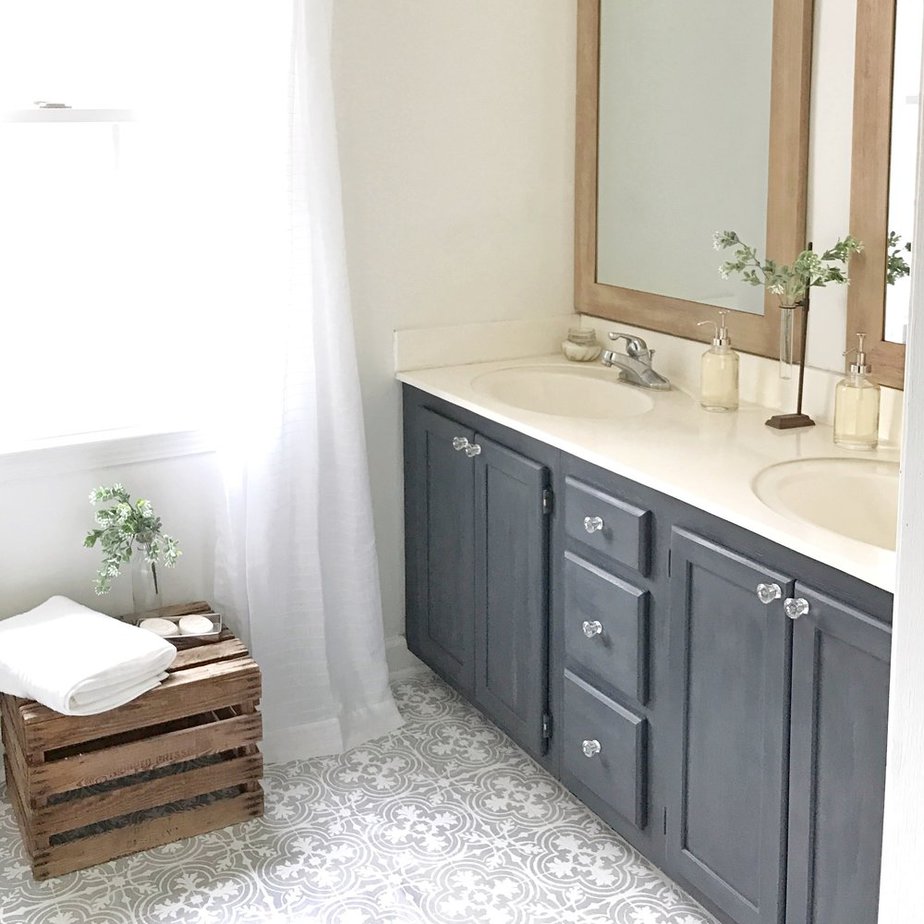 Stenciling a vinyl or linoleum floor takes a few extra steps, but what an amazing transformation. See the detailed directions and reach for the stars with your old yellowing out-of-date flooring.
Create a Checkerboard Patterned Floor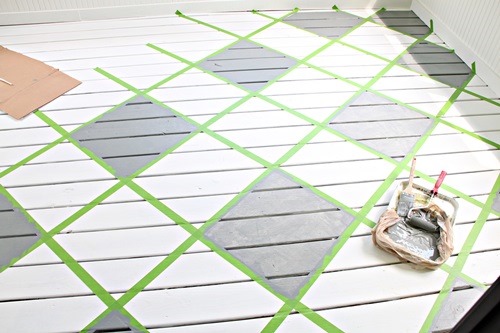 Learn how to tape off and paint a checkerboard patterned floor. This one is done on a wood porch, but it can be done on a variety of floor surfaces. See the tutorial for all the details.
Update a Ceramic Tile Floor
Painting ceramic tile is yet, one more way to update your flooring and create a whole new look. Paint the floor with a solid color. Add a stencil pattern, and more. Head on over to check the main steps you need. Print the instructions while you are at it.
Faux Wood Grain Rolled onto Floor
If you're not up for hand painting, get a wood grain look on your floor using a faux texture paint roller. This roller technique makes it very easy to do. Great idea for hiding imperfections on uneven floors, as well. Check out the details, which include before and after photos that will make you a believer.
I hope that all of these floor paint design ideas have given you the inspiration to paint your own basement floor or any other floor in your home for that matter. If you are looking for an amazing floor transformation without breaking the bank, you can't go wrote with a painted floor.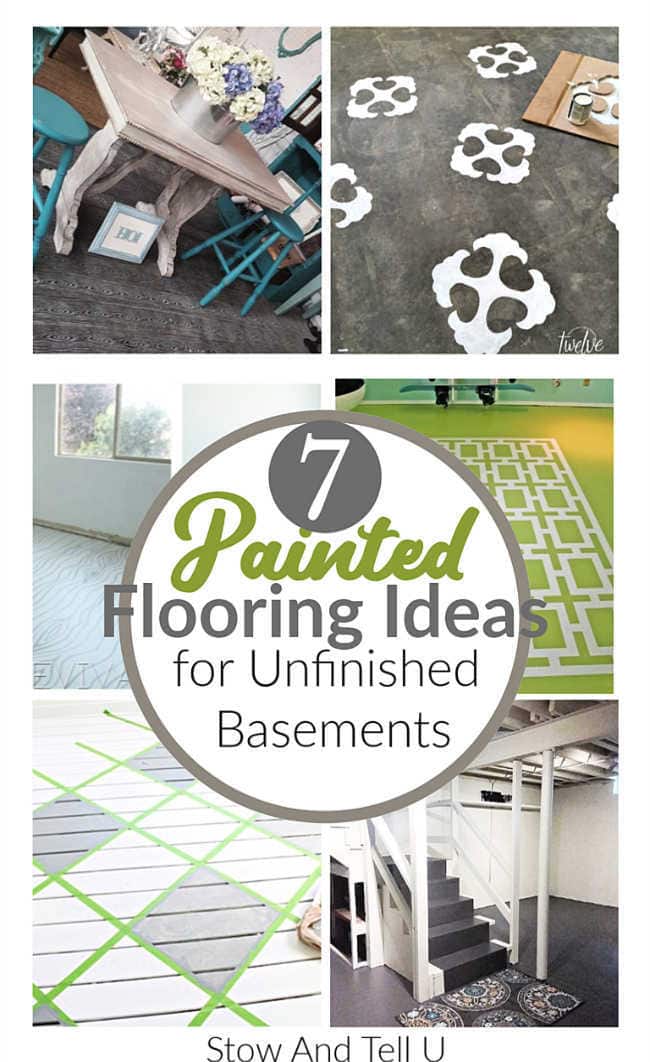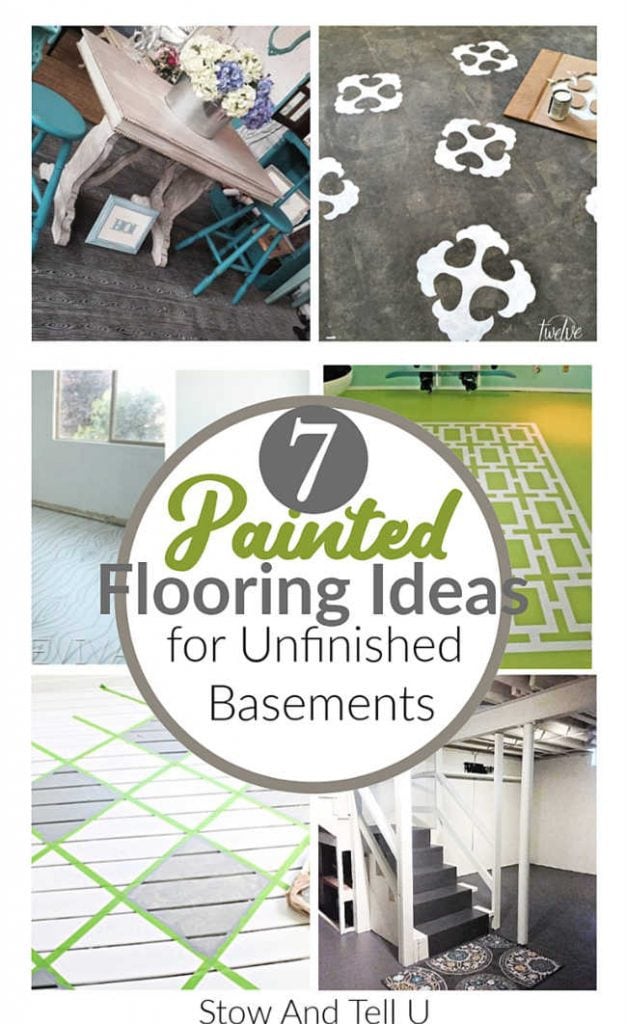 More Painted Basement Projects