We've heard of paint colors going out of style, and furniture for that matter, but picture frames? One would think you could just insert artwork and be done with it. But from the countless selections of discarded picture frames found at any thrift store or flea market, not to mention the discount aisle at Target, apparently, it's a thing.
Luckily for those of us who like to re-use what we can, recycled picture frames can be redeployed in so many new ways.
Bonus: Finding other uses for picture frames certainly helps keep them out of a landfill…longer.
Double bonus: Giving those discarded treasures a new purpose is super-smart when trying to stay on budget in the process of a room makeover.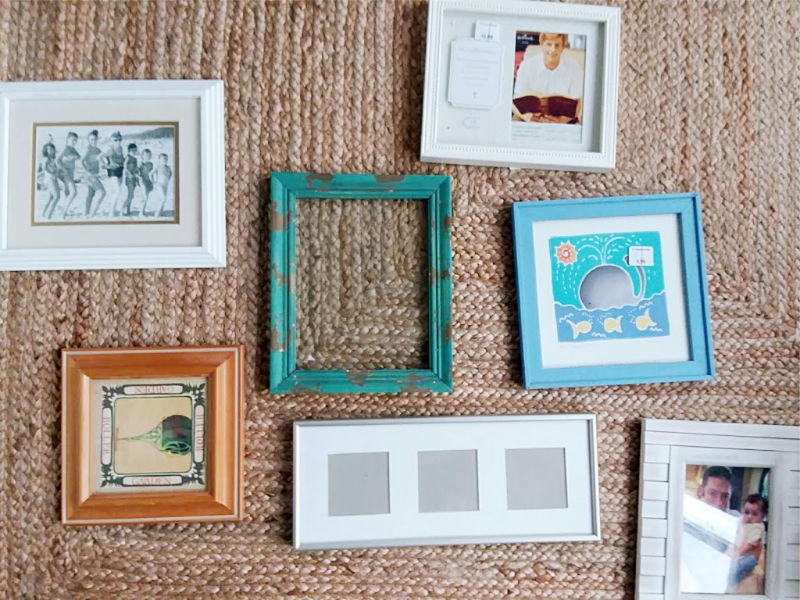 Below is a list of over 30 uses for picture frames including reusing frames that no longer match your decor, frames that look out of date, and even frames with missing parts like the glass, the matting, or the backing.
General Ideas for frames that have all their parts and pieces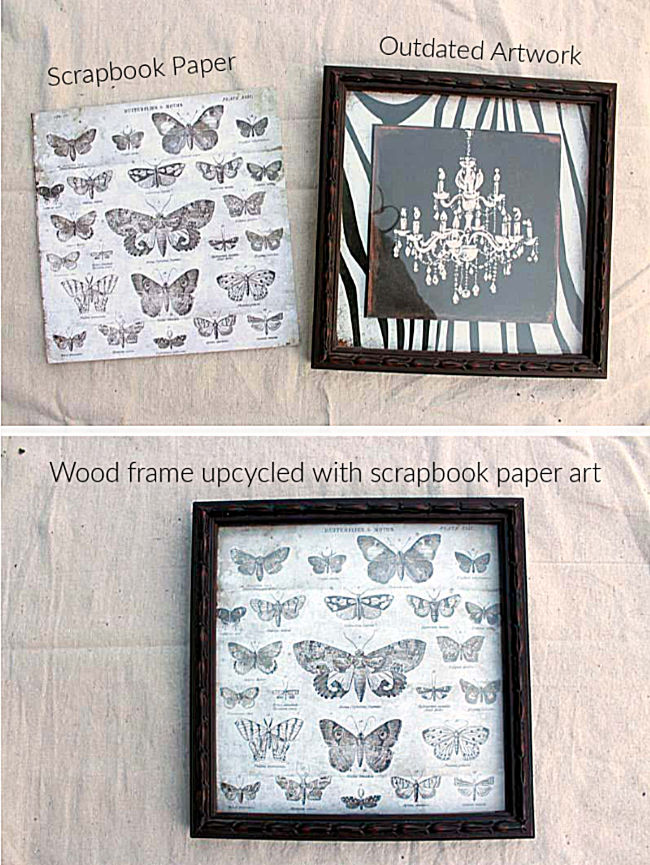 Replace what's in the frame
Sometimes, you like the frame, but not what it's framing. In this case you can replace the artwork or photos with something you do like.
Frame something important to you, like an old record, an album, your child's first drawing, a favorite magazine cover, and so on.
Decorate the frame (itself) in some way shape or form:
Decorate the frame by gluing on shells or paper flowers or something similar.
Paint the frames the same color as your wall, or a complementary color, or all the same color, or choose 2-3 different colors.
Give the frames a wood grain look with gel stain.
Try Mandala dot painting (video) on the frame.
Decoupage the frames with a map, napkins, or scrapbook paper.
Get inspired by these other super-cool frame-decorating ideas as seen at Mod Podge Rocks.
Recycling ideas for picture frames that are missing the glass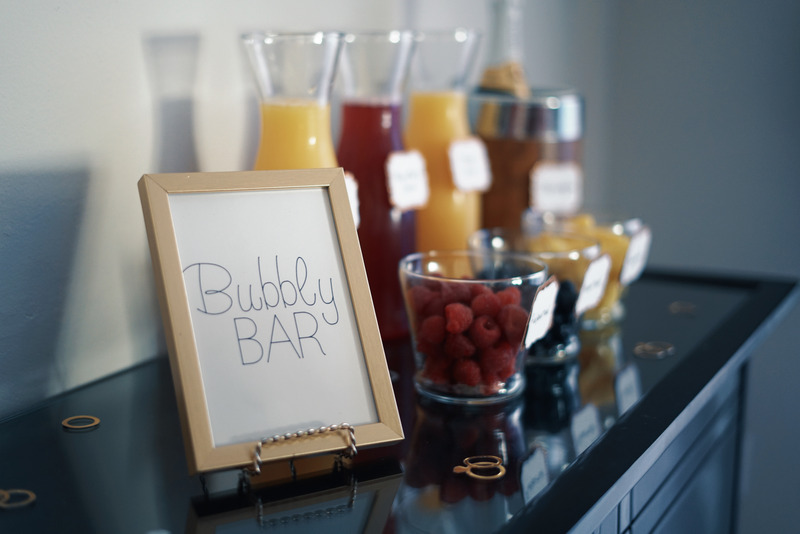 There's plenty of ways you can reuse picture frames even if the glass is missing. See the list below for the clever ways this can work for you.
Print out and mount any of the gazillion free printables available online. They often show better without the glare of the glass anyway. Make sure to add a layer of cardboard to the back to make up for the space of the missing glass. See how easy it is in this example.
Uses for picture frames that are missing the backing
You have a picture frame but the backing is nowhere to be found. What can you do with it?
Option#A: Make a new backing
Use either foam board, heavy-duty cardboard, or wood. Measure the back opening, mark, and cut a new backing piece with a straight edge cutter. Boom, you're good to go.
Option #B: Recycle it into something new.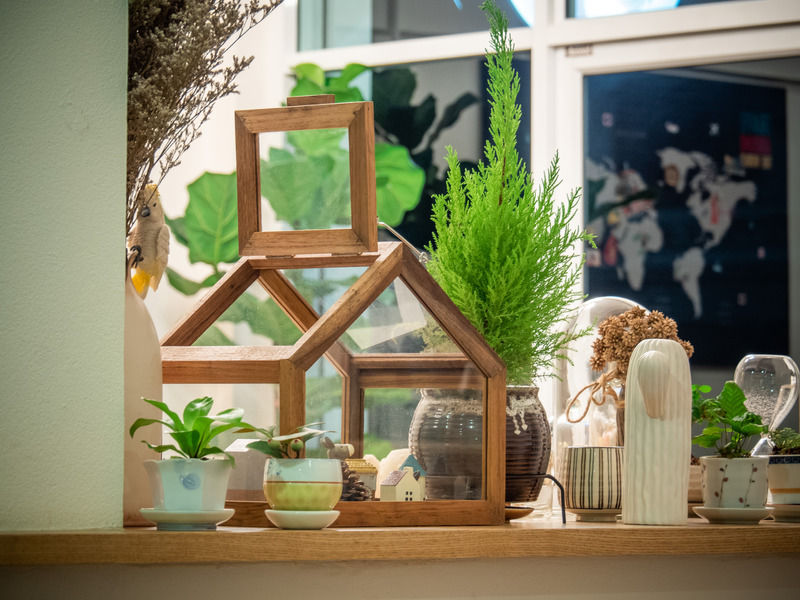 Update all the unseen picture frame mounting parts and pieces
Whatever uses for picture frames you are inspired by, the unseen parts and pieces of the frame can easily be updated to revive your frame, as well.
Foamboard, picture points, and new hanging hardware can make an old frame seem more sturdy and a little fresher, to boot. Plus these items are pretty inexpensive and come in larger quantities, so you can use them to do a bunch at a time. The foam board will need to be cut down with a straight edge knife and metal ruler as well.
But, once you have all your stock of supplies, you might find you'll like reusing old frames to make new art for your walls more often than not.
Reuse the matte board (or mat board)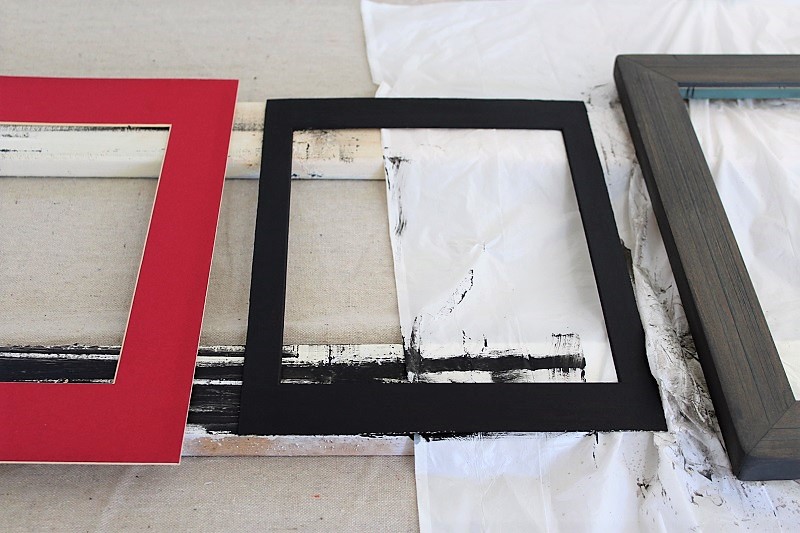 How many times have you come across an older piece of framed art, and the matte is grungy and stained? Ugh…but maybe not
Picture framing mat boards (or matte boards) aren't that costly to replace when you purchase them in the standard sizes, but the cost for new ones can still add up.
I used chalkboard paint on these two matte boards, and it worked really well. But most any paint will work, just consider the sheen you want for the matting.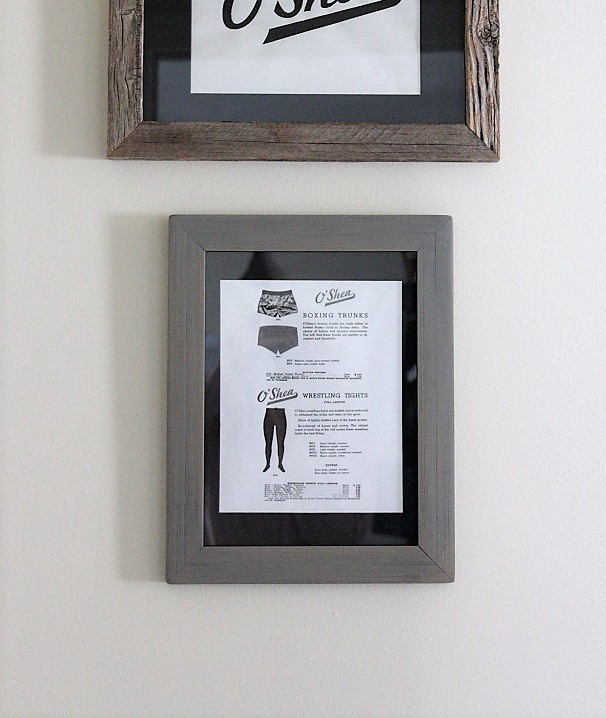 Resizing the matte board is an option, too.
Notice that the matte on the bottom framed picture (shown in the image above) is an odd width size. I cut the matte down with a sharp edge and a metal ruler to fit into the frame. This tactic might not be for everyone (it bothers Ken,) but if it's not something that would bother you, it's definitely another way to make an old matte work for an odd-sized piece of artwork, a printable, a photo, and more.
Have you ever reused old picture frames for new artwork or even upcycled one into something else?
I'd love to hear about it.
Pin or share on Facebook for later reference —>
Post updated 7/9/2020