Are you still in 2013 mode, or have you said your good-byes and you're not lookin' back? I've been enjoying a great holiday season with my son home from Georgia to visit, though he's getting ready to head back in a few days. There's been plenty of family time, good cooking, movie marathons, and I even got some help around the house with my unending list of projects. That last part doesn't sound very festive, does it? He didn't think so either, but he was helpful nonetheless, and for that I'm grateful as we venture into 2014.
So as just to reflect back on 2013 one more time, I thought I'd quickly share with you some of my most popular projects from the year, as well as a few of my personal favorites.
The most popular post this year was the Decoupage Paint Stick Magnets. This was probably the easiest project I did all year. What's that they say… keep it simple, stupid?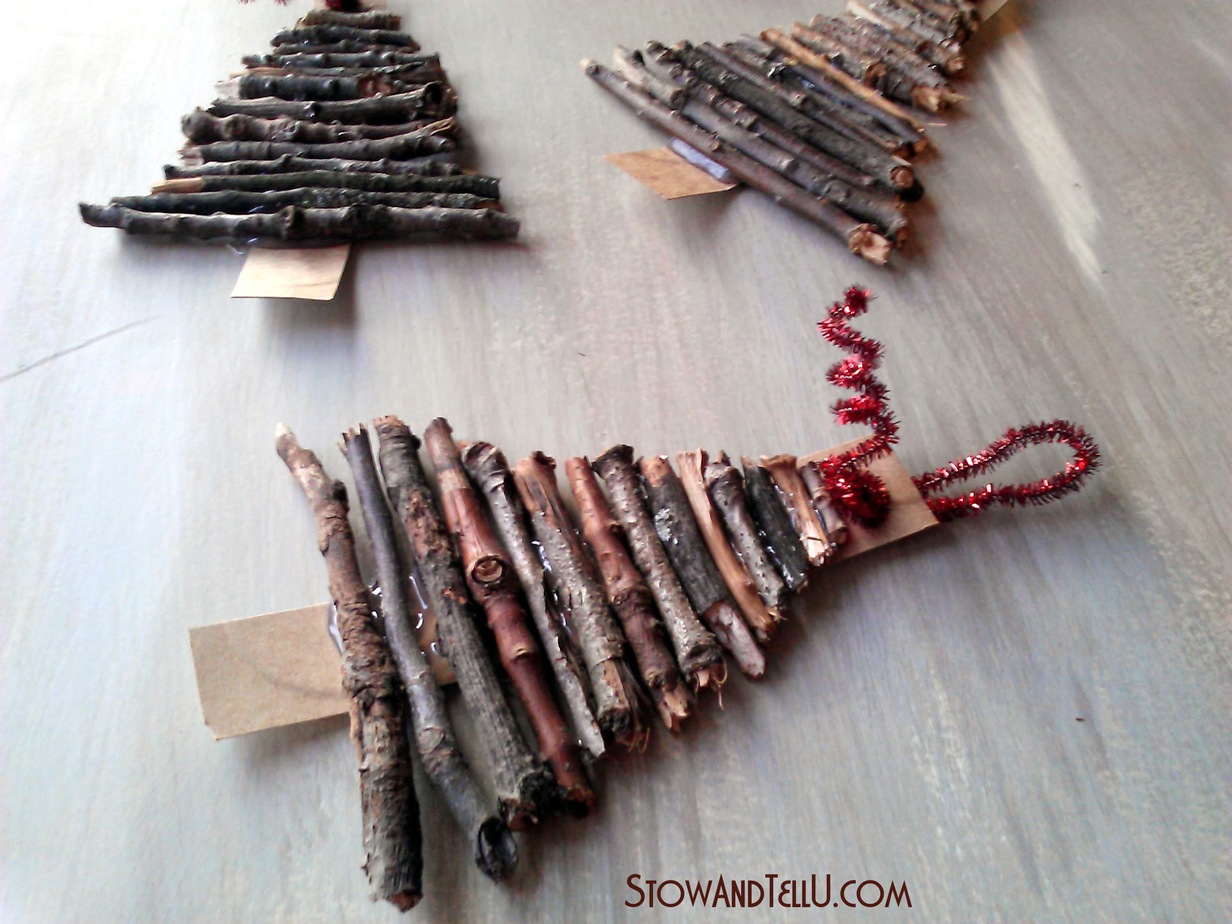 Some of the most popular projects also included: Rustic Twig Christmas Tree Ornaments We had a lot of fun making these, but I will admit that our hands were a bit chaffed after breaking enough twigs to make over twenty of these babies.
As well as: Soda Can Metal Stamping
Month to month, people on the internet seem to search for some of the simplest how-to's:
How to Dye Burlap
How to Make Rust with Potatoes
DIY Lidded Storage Box (this one is actually from 2012)
As for my personal faves:
Favorite texture/ storage project: Faux Leather Storage Box
I'm a cowgirl at heart, what can I say, and these boxes, as well as the Faux Tin Ceiling Boxes have helped me keep my linen closet organized this year. Although I still have a few more boxes to go to make that project complete. Pinky swear… I'll get them done!
Favorite storage/ space saving projects: the Pallet Wood Over the Sink Shelf and Copper Dish pans
By far these two projects have helped me keep my kitchen sink area de-cluttered during busier times of the day or week when having the time to do a sink full of dishes just isn't in the cards.
Favorite salvage/craft project: Soda Bottle Puggy Banks
Watching these little guys go from plastic soda bottles into little pug dogs was enough to put a smile of my face for days. I felt like a had a few new pets in the family. I almost wanted to give them names, but in the end, donating them for the benefit for sheltered animals was well worth saying good-bye and sending them off to potential new families.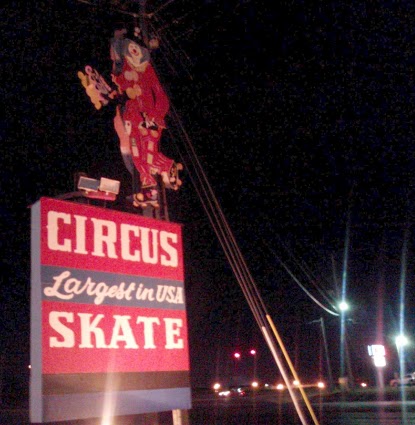 Favorite travel post… WAIT. BACK UP!!!!!
Am I a travel blogger? I have that word all over the place on this blog, but there's not really that much about travel, hmmm?
Finding my voice in this realm has been one of my biggest challenges. In truth my intent was to post about travel and show how it inspires me to make projects, but there is development work to be done on this aspect of my blog in 2014, for sure.
Of the travel posts that I have done, thus far, my favorite this was Circus Skate Roller Rink which I visited on my trip to Kentucky. The clown sign is very curious, isn't it? So much so, that I had to go in and see what Circus Skate was all about.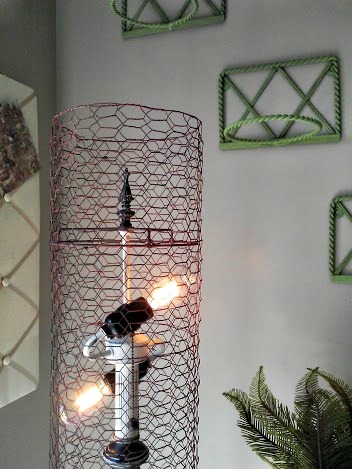 Favorite lamp/ lighting project was the Chicken Wire Lamp shade. Chicken wire can be tricky to work with but I always like the results once I'm finished.
So it's out with the old and in with the new. I've been making a few changes on the blog over the holiday season, and I will be making a few more as 2014 gets rolling. I have been blogging for a little over a year now, and I can't tell you how happy I am to have made SO many new friends and learned SO many new things. This experience has been 100% worth the time and effort.
Thank you to everyone who follows along or just so happens to stop by. I look forward to getting to know you all a little better in the year to come.
Happy New Year and I hope you are having a great weekend ~ Amy